What's age but a number? Indeed. But, marketers would be wise to pay attention to those in the older generations, as that is where the greatest concentration of wealth it—and those in this group are willing to spend it, and that includes PC/CE devices.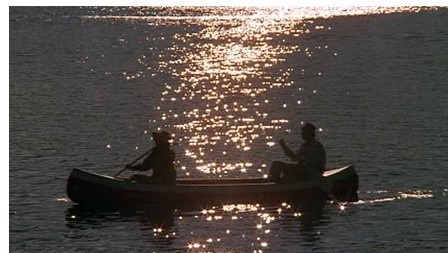 "Don't you think that everyone looks back on their childhood with a certain amount of bitterness and regret? It doesn't have to ruin your life!" —Ethel, "On Golden Pond," Universal Pictures, 1981
When we told our son the Internet passed its golden age (50) awhile back, he asked how old folks like his grandpa and us communicated back in the dark ages. "You know, before email, texting, iPhones, WhatsApp, YouTube, Snapchat, TikTok, Twitter." Since he's also a musician, we gave him a point of reference to illustrate that baby boomers still have something to offer the Gen Z and Gen Y kids:
• Ringo Starr (The Beatles) was 82
• Mick Jagger (Rolling Stones) was 79
• Bruce (The Boss) Springsteen was 73
It echoed Norman's observation in On Golden Pond, "There's something to be said for a deviant lifestyle!"Take that kid! In fact, eMarketer recently reported that boomers and those past that age threshold (boomers+) may be aging, but they don't expect to get old.
Big, growing market
After all, boomers (born 1946–1964) and the so-called matures/silents or traditionalists (born 1927–1945):
• Represent about 30% of the global population.
• Make the money (where do you think the 19-year-old gets his?).
• Provide the greatest potential for "upgrading" their connection tools—hardware, software, service.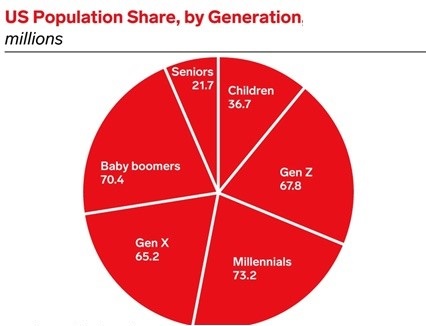 30 percenters—Early and late boomers plus matures account for about 30% of the world's population. Their PC/CE product wants/needs are different from the teens/tweens, so different marketing tactics are needed. In addition, it's important to remember that they have the income to purchase, and their numbers are growing.
Boomers were the largest living adult population until 2019, when millennials took the top slot. According to the US Census Bureau, boomers remained the second-largest population group last year, comprising 71.6 million people aged 58 to 76. Globally, there is an estimated 1.6 billion boomers. Similar to Gen X, boomers have above-average incomes, a greater share of household wealth, an unmatched level of mortgage-free homeownership, and a semi-detachment with the rocky job market. With many of them choosing to retire or work part-time, it leaves them positioned to survive financial blows.
A recent JWT BOOM study reported that boomers-plus:
• Account for 70% of the country's net worth.
• Their "category" will grow by 50%, while the coveted Gen-X/Y populations will grow only 3%.
• 80% use desktop computers, 20% use laptops to connect.
• 90% have broadband access at home.
• 75% have at least one streaming service.
• 82% research online.
• 70% are online gamers.
• 82% use smartphones.
• They participate more in viral (word-of-mouth) marketing than the younger groups, sharing with:
They use the Internet differently than Gen Xers and Gen Yers:
• Email—99%
• Web browsing—95%
• General (product) research—92%
• Reading online articles—91%
• Staying in touch with friends/family—90%
• Online shopping—73%
If there are so many of them, and they are expanding their use of connected technology, logic says they also represent a rich potential for sales.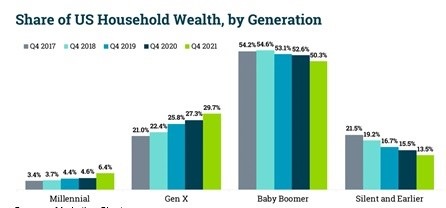 Boomers are also involved with their media (iNet, streaming content, smartphone) in different ways.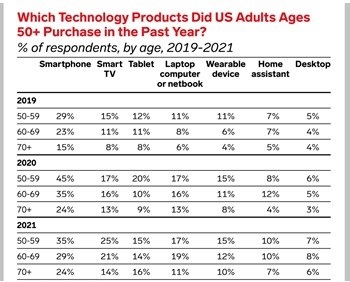 Gotta have—There are preferences in the age groups as to which products are deemed most important to enrich their work and home life. In addition, they use them differently. Boomers+ focus on enrichment, while younger buyers tend to use the products for entertainment.
In fact, a recent Nielsen report noted that the Gen Xers are increasing their streaming content viewing to that of the boomers. At the same time, boomers are ramping up their use of the Internet and smartphones… only in different ways.
Game On
According to one report, boomers are "adopting' Gen-Z/Y habits of playing videogames.
Duh!
Come on, folks, these people made gaming what it is! The Atari 2600, 7800, Lynx? These were the gaming platforms of boomers. Do you think that when they became an "adult," they retired their youth? Those systems/games were good. But today's are awesome! Do you seriously believe that the games people are downloading for their smartphones just appeal to kids? Like Ethel said in On Golden Pond, "I'm going to be right behind you, holding on tight, and away we're going to go, go, go!"
Do you believe that Nvidia's and AMD's GPUs got installed in their systems because kids wanted to play golf, tennis, bowling, and "mild" shoot-'em-ups? You don't think there are boomers who sit in their den all night long with Mortal Kombat or WOW (World of Warcraft)? Even more boomers are in front of their big-screen sets with their Switch or PS4 consoles taking on God of War, Red Dead Redemption, or Call of Duty challenges. Still others put on their wireless VR headset, earbuds, and tracking controllers to compete with the best of them in the virtual world.
In long, boring meetings, there's nothing more satisfying than playing mind-escape games like Tetris, Apex Legends, Genshin Impact, or even the resurgent Pac-Man on the smartphone.
Net usage
Boomers go on the Internet with a purpose—not to write on people's walls or post new adventure pictures, but to get information and buy something! Boomers and matures are more inclined to communicate and share information with people using email than by texting or IMing. Tweeting? Don't know. We're not interested in following Elon and others or having them follow us! TikToking? We're not into hawking beauty products or busting something just to make you laugh. However, when there's a site where we know we share things in common with people of similar interests or a podcast on something of current interest to us, we're there!! That's what keeps social sites thriving and of interest to more marketers… a very tightly profiled audience.
Boomers are less "attached" to their mobile phone (55% preferred those devices) than Gen Yers (80% preferred them). Regardless of the generation, most will text folks rather than place a call.
And, Accenture recently reported that the growing boomer and mature segments are quickly coming to rely on the features/capabilities of the mobile device:
Watching video has risen from 15% to 40%.
• Using the device to access the Web rose from 10% to 30%.
• Web browsing is now one of their top three mobile apps.
• 40% listen to music on the device.
• 50% play video games on the go
A number of industry analysts attribute the increased interest in these PC/CE devices to the economic downturn. And, if retirement is in the distant future, they need to master today's communications tools.
Selfish firms
But there is also a very real (and selfish) reason companies are becoming "demographically diverse." They have come to realize that the marketplace is becoming more difficult, more complex, and more attuned to rapid changes. Companies want to hang on to and leverage the experience and expertise these individuals possess, and use it as long as possible. At the same time, people in business/industry are finding that the new tools and the new capabilities that today's communications tools provide make their work more challenging, more interesting, more fun.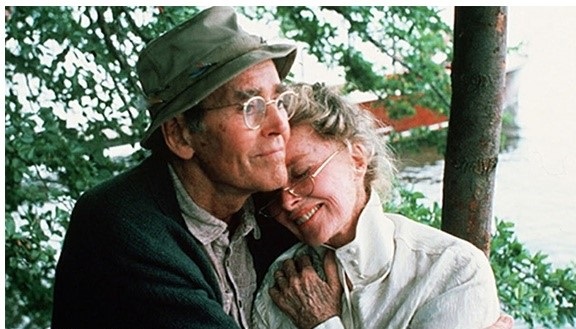 In On Golden Pond, Norman, with his years of hard-earned experience, said, You're right about me. I am fascinating."
The boomer+ crowd is a huge and growing segment of the marketplace that has wants and needs different from the generations that grew up not knowing a world without constant connections. When you combine the number of men/women who fall into the boomer and mature categories, it becomes rather obvious this isn't a market to be ignored—that they will be buying industry products for a long time to come, and their numbers will increase.
Interestingly, they are more likely to stick with an organization and contribute rather than jump from one organization to another, and they stay until a project is done right rather than head home or call in sick… except when they're really sick. They are also at a personal "experience level" where they know what and how to carry out their job without constant supervision and know what works—and doesn't. And when it comes to making a purchase, they also know what they want and aren't afraid to express themselves with their credit cards, billfolds. Sort of a win-win.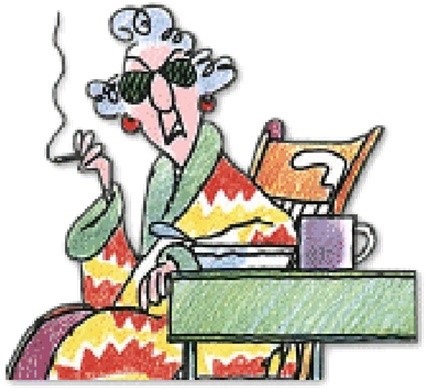 And in referring to today's millennials and younger, we showed our kid a Maxine cartoon. She reminded us, "Do you realize in about 40 years, we'll have thousands of old ladies running around with tattoos and rap music will be the golden oldies?"