Jon Peddie Research is a technically oriented marketing, research, and management consulting firm. Based in Tiburon, California, JPR provides specialized services to companies in high-tech fields including graphics hardware development, multimedia for professional applications and consumer electronics, entertainment technology, high-end computing, and Internet access product development.
Jon Peddie Research
35 years of serving the computer graphics industry
Jon peddie
President
Dr. Jon Peddie is a recognized pioneer in the graphics industry, president of Jon Peddie Research, and named one of the world's most influential analysts. Jon is an ACM Distinguished Speaker and is an IEEE Distinguished Visitor, and named an IEEE Computer Society Distinguished Contributor and Charter member. He lectures at numerous conferences and universities on topics about graphics technology and the emerging trends in digital media technology. Former president of Siggraph Pioneers, he serves on the advisory boards of several conferences, organizations, and companies, and contributes articles to numerous publications. In 2015, he was given the Lifetime Achievement Award from the CAD Society. Jon has published hundreds of papers, co-authored a half-dozen technical books, and written 10 technical books (including "Augmented Reality: Where We All Will Live," "Ray Tracing: A Tool for All," and his latest, the three-book series "The History of the GPU" as well as two fictional titles.
Kathleen MAHER
Co-founder, Editor Emeritus
Kathleen Maher has written about movies, CAD, design, and everything in between. As an analyst, she tracks content creation and design software. As editor emeritus of TechWatch and GraphicSpeak, she covers a wide variety of technical subjects—and that's just how she likes it. She is the author of several well-received reports including the 3D Modeling and Animation Report as well as the CAD Report. She also reports on video animation, print, and audio software. Before coming to Jon Peddie Research, Kathleen was a consulting editor for several start-up magazines including 3D Design magazine and Interactivity magazine. She was editor in chief of Cadence Magazine, an award-winning resource for CAD users. In addition, Kathleen is an advisory panel member for SXSW.
C. ROBERT DOW
Manager, Digital Media
Robert has been with Jon Peddie Research since 2005, beginning as a researcher. He is now JPR's manager of digital media and authors the Graphic Add-In Board report. At JPR, Robert is focused on GPU markets and technologies, and provides the testing and benchmarking for Mt. Tiburon Testing Labs. Prior to joining JPR, Robert worked for THX and Lucasfilm Ltd. after graduating from the University of San Francisco.
Karl Guttag
Analyst
Since 2011, the blog KGOnTech (www.kguttag.com) has analyzed consumer display devices and systems. The blog presents the technical analysis and opinions of Karl Guttag with 40 years of electronics industry experience in display devices, headset displays, projector displays, graphics accelerators, and video game devices.
Karl Guttag has 40 years of experience in Graphics and Image Processors, Digital Signal Processing (DSP), memory architecture, display devices (LCOS and DLP), and display systems including Heads Up Displays and Near Eye Displays (augmented reality and virtual reality). For the last 35 years was generally the lead technical person on the design and/or system product rising to TI Fellow at Texas Instruments and being the CTO at three startups.
Most recently he was CTO of Navdy a startup working on automotive heads-up displays. Prior to Navdy he was the CTO of Syndiant developing LCOS used in projectors and head mount displays. He has also provided technical expert support for I.P. litigation since 1999.
He is a named inventor on 150 issued U.S. Patents including key patents related to display devices, graphics/ imaging processors, graphics interface circuits, microprocessors, signal processing (DSP), Synchronous DRAMs, and Video/Graphics DRAM. Billions of dollars of yearly revenue have been attributed to products using these inventions.

David Harold
Analyst
Over a 30-year career in technology marketing and communications, David Harold has pushed GPU boards for ATI, Matrox, and VideoLogic, and IP for Imagination Technologies. He's been "in the room" for some of the most exciting developments in GPU and gaming. He's now helping start-ups in cleantech, edutech, and semiconductors, with strategy, marketing, communications, fundraising, and business development. When he's not doing that, he's "having an opinion." Like the A-Team, if you need him, you probably know where to find him ([email protected]).
.
ALEX HERRERA
Senior Analyst
For the past 30 years, Alex has been involved in the architecture, engineering, and marketing of 3D graphics, video, and microprocessor chips. At Jon Peddie Research, Alex's focus is fixed on the markets, technologies, and products related to computer graphics and professional client computing. Alex authors JPR's Workstation Report and writes for TechWatch, and as a consultant, he continues to advise companies competing in the graphics and semiconductor businesses.
KAREN MOLTENBREY
Editor In Chief
Karen is editor in chief of JPR's TechWatch and GraphicSpeak. Karen comes to JPR with years of diverse experience in the publishing industry, both in the mainstream and technical press. She began her career as a reporter at local and regional newspapers before moving into the technical space. Before joining JPR, she spent 24 years at Computer Graphics World magazine, serving as editor in chief for the last 16 of those years, writing news and feature articles on topics spanning the areas of film, television-streaming, computer gaming, digital fine art, AR-VR-XR, and more. Karen has been a contributing writer to Post Magazine and postPerspective, covering innovation in the post-production industry.
.
Joel Orr
Senior Computer-Aided Design Analyst
Dr. Joel N. Orr has been an active and prominent participant in the CAD industry since 1973. He has provided consulting services to both users and suppliers across the full spectrum of application areas, from mechanical engineering, to GIS and mapping, to AEC and construction.
Joel founded several CAD, engineering automation, and computer graphics publications—Extranet News, CAD/CAM Alert, Computer Graphics for Management, and Computer Graphics World, chief among them. He was Manufacturing and Systems Series Editor for McGraw-Hill Professional and Reference Books Division. He is author of 12 books and editor of several others.
He is a management consultant who specializes in industrial automation technologies and their applications. He is a founder and vice-president of Cyon Research Corporation. Previously, he founded Orr Associates International and The CADD/CAM Institute.
.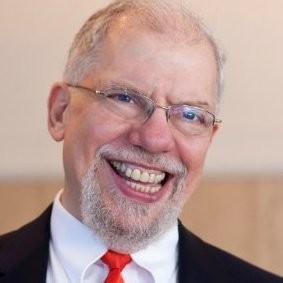 TRISTAN PERONA
Researcher
Tristan's career kicked off at a London-based ad agency. Now he is a fresh graduate from San Francisco State University, but he's no stranger to tech and games. After a brief stint with Meta, Tristan has his eyes focused on Web3 and the upcoming evolution it will bring.
TED POLLAK
Senior Gaming Analyst
Ted has been following the video game industry for over 20 years. The majority of Ted's career has been in the field of investment management. Combining his knowledge of games and finance, he founded and launched multiple financial products including the publicly listed GAMR ETF. Ted is the senior gaming analyst for JPR, where he contributes to TechWatch, writes an industry report, and provides consulting in various areas of entertainment technology.
Omid Rahmat
Executive Vice President
Omid has extensive experience and knowledge of the management of hardware and software companies in computer graphics, digital media, and mobile development. He began his career in computer graphics at SPEA Video Seven, an early leader in graphics boards. He has worked in digital media as CEO of Tom's Hardware and co-founder of Breaking Muscle. In addition, he has held leadership positions at SaaS vendor Citrix Online and music app Tully. He has also worked as a consultant at Intel, Microsoft, Salesforce, Samsung, and Google.
RUCHIKA SAINI
Editor at JPR and GraphicSpeak
Ruchika Saini started working as a copy editor at a well-known digital media company. She also has worked as a technical editor at TenLinks.com and Engineering.com. Ruchika has been following the CAD, CAM, and CAE industry for many years. She is an avid fan of yoga and says it helps her relieve stress.