FMX 2023

Dr. Jon Peddie will discuss the topic of remote work and the demand for DCC artists during FMX's online portion of this year's hybrid conference. Dr. Peddie will be speaking on April 28th at 13:00 Central European Summer Time (CEST). Learn more and view the FMX event HERE.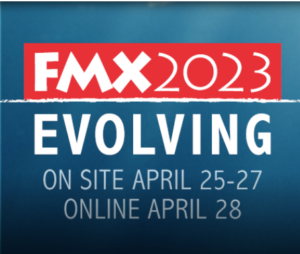 This upcoming 27th edition of FMX will be a hybrid conference, combining the best of both the virtual and the real world:
Join FMX on April 25-27, 2023 On Site and on April 28 Online to explore the best of animation, effects, interactive and immersive media!