The JPR Siggraph 2023 press luncheon

Jon Peddie Research (JPR) once again will be hosting its annual invitation-only press luncheon during Siggraph 2023. The JPR event will be held on Tuesday, August 8, in Los Angeles at the Marriott LA Live in the Plaza 1 room.
This is a special year for Siggraph, which is celebrating the 50th anniversary of its conference serving the computer graphics and interactive technology communities. In recognition of this milestone and in keeping with the theme of this year's conference, JPR's panel of industry luminaries will focus on the topic of "Looking Back, Looking Ahead." View the luncheon event page for more details.
Our Panelists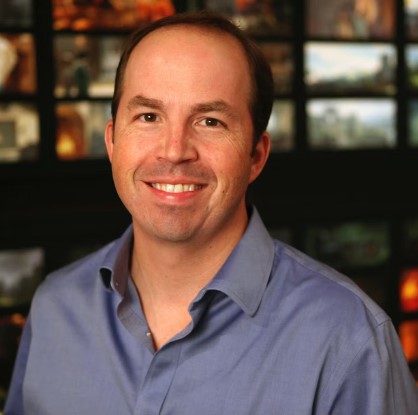 Steve May – CTO, Pixar Animation Studios
Steve May's tenure at Pixar Animation Studios spans more than 24 years, where he is currently chief technology officer. In this role, he supports all technology at the studio, including software R&D, information systems, RenderMan, USD, and the development of visual effects tools and processes for each film. Steve began his tenure at Pixar Animation Studios in 1998 as a technical director on Toy Story 2. For Pixar's next film, Monsters, Inc., he helped to pioneer the fur technology and overall look for the character Sullivan. He went on to work as a supervising TD for Finding Nemo, Cars, Up, and Brave. Prior to Pixar, Steve was a member of the research faculty at The Ohio State University. He received a Ph.D. in computer science and engineering as well as bachelor's of science and master's of science degrees from The Ohio State University.
Marc Petit – General Manager, Unreal Engine, Epic Games
As general manager of the Unreal Engine, Marc oversees the growth of Epic Games' Unreal Engine business into all markets including game development but also film, television, AEC, and manufacturing. Prior to joining Epic Games in mid-2016, Marc was a partner and entrepreneur-in-residence at XPND Capital, a Montreal-based investment fund. Between 2002 and 2013, Marc ran Autodesk's Media & Entertainment business unit, steering development and marketing of the industry's leading 3D animation and VFX software products 3ds Max, Maya, MotionBuilder, and Flame for more than a decade. Marc started his career at TDI in 1988, and joined Softimage in 1991 where he ran 3D products and oversaw the design and development of Softimage XSI.
Francois Chardavoine – CTO, ILM & Lucasfilm Ltd. 
As chief technology officer, Francois is responsible for all aspects of global studio and on-set technology for Lucasfilm and Industrial Light & Magic. Francois was initially involved in industry-driven research to enable real-time collaboration through immersive displays and virtual reality. Before joining Lucasfilm in 2016, he worked for Sony Pictures Imageworks, where he helped drive production technology for more than a decade. He is a member of the VFX Branch of the Academy of Motion Pictures Arts & Sciences and the Visual Effects Society Technology Committee.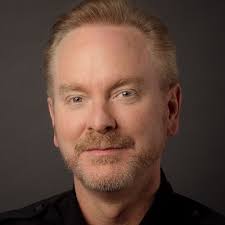 Paul Babb – Chief Marketing Officer, Maxon
In 1998, Paul founded the US subsidiary for Maxon and introduced Cinema 4D to the North and South American markets. His strategic planning and marketing expertise are widely credited for taking Cinema 4D from a virtual unknown to one of the most widely-used 3D products for digital content creation and the leader in 3D motion graphics. More recently, Paul's focus has expanded to serve and support the global Cinema 4D community.