Boxx Technologies introduces the Raxx P1G, a rack-mounted workstation with upcoming compatibility for the Nvidia L40S GPU. L40S, based on the Nvidia Ada Lovelace architecture, targets data centers and boasts a novel design with fourth-gen Tensor cores and Transformer Engine. The Raxx P1G excels in generative AI tasks and media workflows. It supports AI-driven graphics and video processing with third-gen RTX and DLSS 3 technology. With up to four L40S GPUs and a single AMD EPYC 7003 CPU, it offers advanced air cooling, 2TB memory, and rear I/O access. The workstation caters to diverse applications, including VR and software tools.
Boxx Technologies has unveiled its latest workstation, the rack-mounted Raxx P1G.
It will soon be available with the new Nvidia L40S GPU. The Nvidia L40S, built upon the Nvidia Ada Lovelace architecture, serves as a versatile GPU tailored for data centers. Boxx says their Raxx P1G is designed to excel in generative AI tasks and cater to the demanding needs of media and entertainment workflows.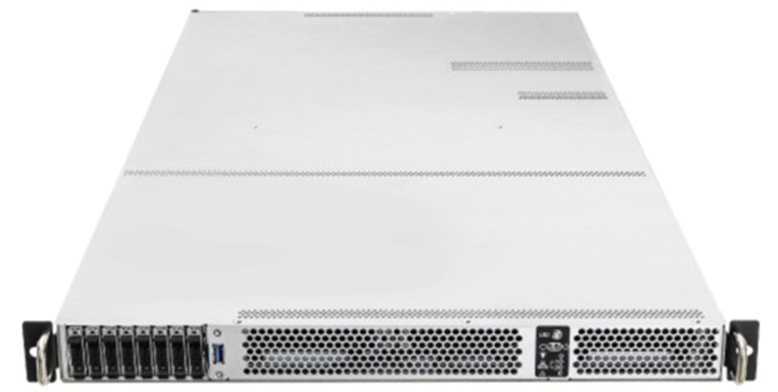 The Nvidia L40S GPU within the Raxx P1G boasts a novel multiprocessor design, featuring fourth-generation Tensor cores and the Nvidia Transformer Engine. Those components accelerate AI training and inference workloads synergistically, while offering support for FP8. The company says the configuration is targeted at AI-driven graphics, video processing, and image generation. The deployment of Nvidia's third-generation RTX and DLSS 3 technology, says Boxx, furthers the potential for high-fidelity creative workflows, bolstered by a substantial 48GB of GPU memory. Additionally, the GPU can process FP32 scientific data analysis and simulation for applications in life sciences, geosciences, physics, higher education, and financial services.
The Boxx Raxx P1G can be configured with up to four Nvidia L40S GPUs and is driven by a single AMD EPYC 7003 CPU with up to 64 cores and up to 2TB DDR4-3,200MHz ECC RAM.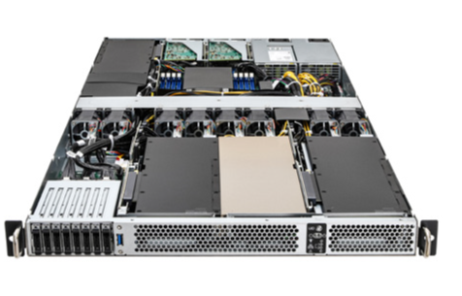 Encased in a 1U rack-mounted system, the workstation features advanced air cooling, a generous 2TB of memory, and rear I/O access encompassing two 1GbE LAN ports, one IPMI port, and two USB 3.0 ports.
In addition to its application to AI workloads, Boxx says the RaxxP1G is purposefully designed to accommodate diverse applications, including feature-film editing, immersive VR experiences, and prominent software tools like Blackmagic Design DaVinci Resolve, Maxon Cinema 4D, Autodesk Maya, as well as rendering engines such as Blender, Maxon Redshift, Chaos V-Ray, Autodesk Arnold, and Otoy Octane Render.
What do we think?
With four of Nvidia's $30,000 L40S GPUs, this will not be an inexpensive workstation. It's probably going to sound like a jet engine to cool those GPUs, the 280W CPU, and the 2000W 240v PSU. Boxx offers a three-year warranty.