You may not have heard it—it's only talked about in whispers—but studio bosses "know" the big money is in streaming, and movie houses are nice for marketing purposes. Another poorly kept secret is that people who do all the creative work aren't happy with some of the wild ideas bosses want to implement to save (make) them money.
What do we think? Bosses are beginning to realize that content creation isn't a disposable job… use it once, copy it again and again, and make Wall Street happy. Most of the bosses were eerily silent (smart), but a couple of the bosses have surprised us—in a good and bad way. Technology has changed the entertainment landscape, and those changes have to be addressed in this new era. With the fall season here, things will change in more ways than just the leaves and weather—and hopefully for the better.
It's time to recognize that things are different now for everyone
Editor's note: As of this story's writing, the Writers Guild of America's (WGA) nearly 150-day strike has ended, and members have returned to work after the union reached a tentative agreement. One major issue was compensation, particularly in terms of residual payments, which have been negatively impacted due to streaming. Perhaps an even bigger issue is the threat of AI and machine learning adversely impacting writers' livelihoods, as the union hoped to secure the guardrails for Hollywood studios' use of AI. The union's 11,000-plus membership began voting on the deal. The WGA has released details of the new agreement via a simplified memorandum of agreement (MOA). The document has laid out the conditions for the use of AI. It says a writer can choose to use AI when performing writing services if agreed to, but a company cannot require a writer to use AI software while writing scripts. Notably, AI is not a writer under the collective bargaining agreement.
Meanwhile, members of SAG-AFTRA, who have similar concerns, remain on strike but planned to meet with the Alliance of Motion Picture and Television Producers (AMPTP) on October 2 for the first time since their strike began in July. The union, which represents more than 150,000 actors, is concerned that AI could be used to create digital versions of the actors without proper payment or approval. Similarly, the actors want to be compensated based on revenue generated through streaming.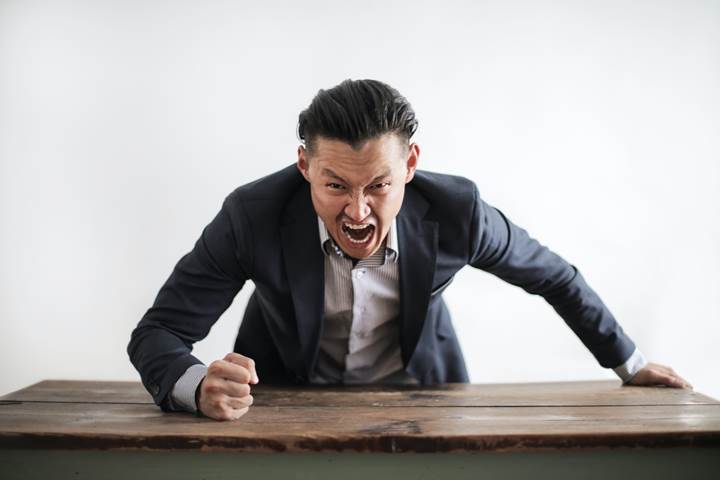 "The Beast is a sentient creature who represents the highest form of humans' evolution. He believes the time of ordinary humanity is over. I hope this makes you feel calm. You will be in the presence of something greater." –Dennis, Split, Universal Pictures, 2017
Both sides of the first joint WGA/SAG-AFTRA (writers/actors) walkout in more than 60 years and their adversaries, AMPTP (studios, networks, streamers), have discovered one thing in recent months… this would be a great business if it weren't for the people. Even the simplest of issues—pay increases and streaming residuals—have "yes, but" and "how about" problems that could be worked out so that neither side is happy with it, but that's what makes a good agreement. And when you have about 20,000 writers and 160,000 entertainment professionals involved, there will be a lot of questions and issues that go unanswered or aren't addressed. The biggest challenge is that the two unions are different from most unions.
Consider the UAW, the UPS drivers' union, hotel staff unions, or teachers' unions. The pay, challenges, pain points are similar if you've been a member for one year, 10 years, or however long. With the WGA/SAG-AFTRA, there are perhaps 10% of these folks (A-listers) that AMPTP members actively solicit for specific projects, and they usually negotiate their specific contracts. Most are folks, you may kind of recognize from something you don't really recall, someone who has been diligently/effectively doing their job for years or newer members who want to perfect/refine their expertise and work in a business they love.
On the other side of the table are the 350-plus AMPTP members, many of whom took a "much needed" break in mid-July to take their private planes to the annual Allen & Company Sun Valley Conference (better known as the "summer camp for billionaires") where the who's who of the financial, media, technology world get together to unwind, network, golf, and occasionally do deals. After all, folks like WBD's Zaslav, Netflix's Sarandos, Amazon's Jassy, Disney's Iger, Meta's Zuckerberg, Google's Pichai, and others needed a break. They have had a tough year paring staffs (firings), tearing up/reassembling their organizations, and figuring out how they can use the new tech toy—unmonitored AI—to their advantage. Studio and tech executives have been under hellacious pressure from Wall Street analysts and stockholders to make positive changes that will improve their organization's free cash flow during a period of unprecedented industry transformation as the industry and world changes all around them and under their feet.
Disney's overhaul (eliminating 7,000-plus positions) produced cost savings of $5.5 billion. WBD's "pockets of improvement" produced similar staffing reductions and savings. Paramount reduced its staffing by 25%. Other networks/studios made similar improvements. At the Allen retreat, Bob Iger—with a two-year contract extension in his pocket—said his team had identified certain "no-growth businesses" and was focusing on repairing/improving the company's creative engines.
The entertainment and media industry has changed significantly since 2019, and the usual guidelines and checkpoints that studios/networks previously used don't exist today. They're working/dealing in new/unfamiliar territories.
John Landgraf's (FX Networks' CEO) Peak TV, which he coined to describe broadcast/cable pay-TV, continues to shrivel as original scripted programming gets replaced by unscripted game, reality, and non-fiction shows that are easier/cheaper to produce for the rapidly dwindling day/date viewer base.
At the same time, network's/studio's rapid leap into the ultra-promising direct-to-consumer streaming content environment that Netflix and Amazon pioneered (along with YouTube, Hulu) back in 2007 hasn't gone as smoothly—or as rapidly—as Wall Street analysts projected. Who knew the fickle subscribers wanted/expected a steady stream of new, unique scripted movies/shows to watch when, where, and how they wanted or would resort to what MediaPost's Wayne Friedman called peak churn—the rapid/continuous hopscotch of streaming subscription?
As a result, the "new" streamers have been consistently bleeding hundreds of millions of dollars, which has only been exacerbated by the joint strike for higher wages, benefits, and more that can only impact their organizations' bottom line, further endangering their $10–$50 million salaries. Initial pain points such as increased pay, protections around the audition process, writing-room size, pre-/post-production TV series writing compensation, more favorable terms for pension and health contributions, on-camera rate for dancers' rehearsal days, and redefinition/increases in residuals have been major issues for a large portion of the 180,000 individuals who want to make a decent living in the largely freelance industry.
Granted, it's a well-defined freelance industry, but they still move from one movie/show project to another, always working to keep their work calendar filled. During the early stages of the work stoppage, the largely US-based networks and studios have been able to do a little housecleaning by cutting costs/projects in a number of areas and realigning/streamlining a number of programs and activities to produce major savings.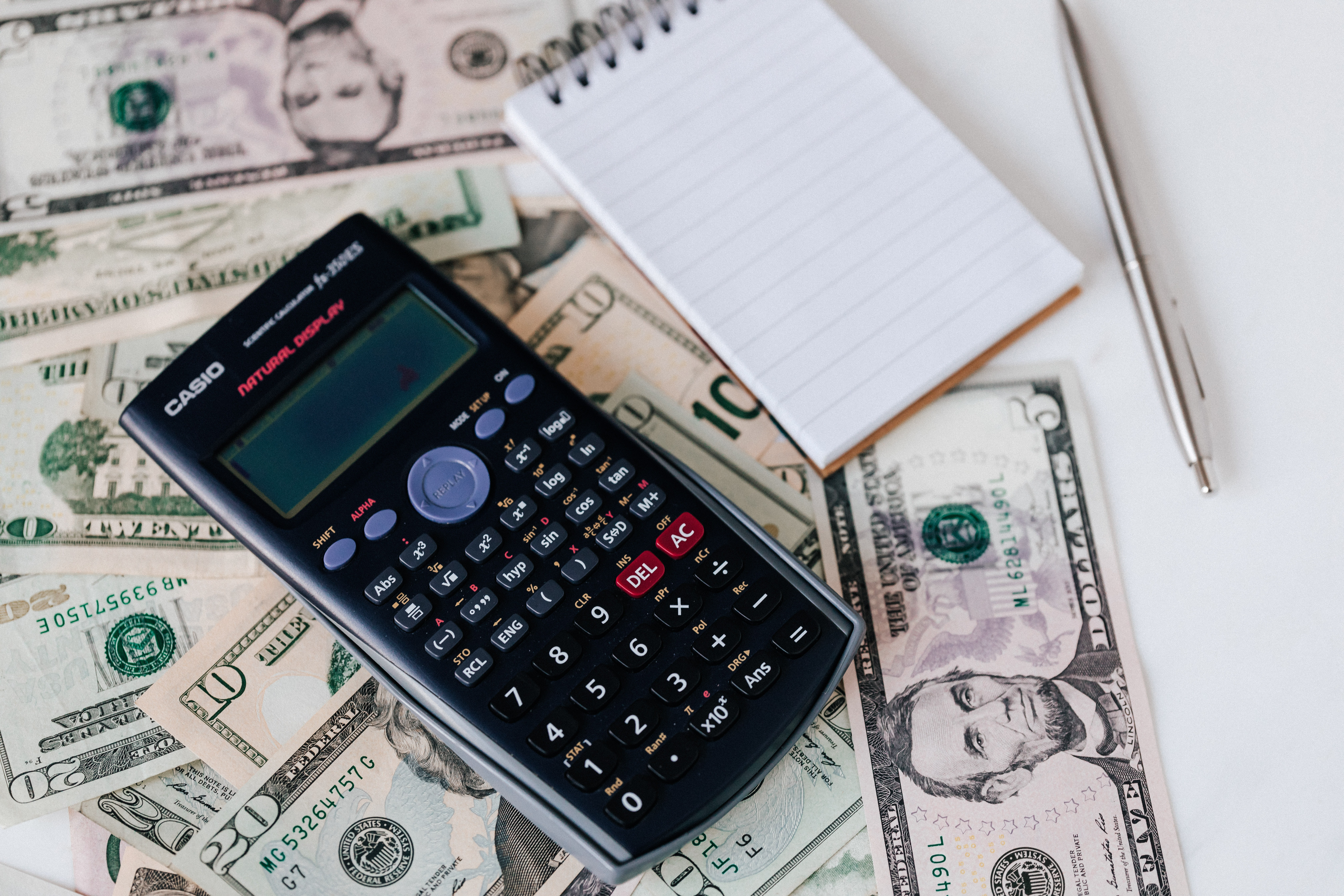 Physical and fiscal issues and details will be slowly—sometimes painfully—resolved to the point where neither side is 100% satisfied, but each side can show they were capable/willing to negotiate in good faith. But it has taken the one-percenters—Tom Cruise, Christopher Nolan, and other A-list actors/producers—to maximize focus and attention on the menacing ghost in the corner: generative AI.
Star power even influences studio/network heads. Cruise, the most outspoken supporter of movie theaters, expressed his disappointment in actors not being able to promote their films in theaters during the strike. Cruise would much prefer to be globe-hopping promoting theater attendance for the latest chapter of M:I instead of talking about holding back the encroachment of AI on writers'/actors' careers, but he needed a little help with his script.
While his message probably didn't go as planned (it felt a little self-serving as Mission: Impossible—Dead Reckoning), he knows star power dramatically increases movie house attendance. Ironically, the film deals with a rogue form of AI determined to manipulate/manage… everything. But, he also voiced strong support for the physical and financial issues stunt performers, coordinators, and background actors need to have addressed and also asked for more robust guardrails on the use of generative AI in entertainment. He emphasized the importance of ensuring that performers give consent and are appropriately compensated when their performances are ingested/used by the technology. Nolan, fresh from spotlighting another technological advance/disaster with Oppenheimer, emphasized the "terrifying possibility" without accountability in the use of artificial intelligence.
"When I talk to the leading researchers in the field of AI, they literally refer to this right now as their Oppenheimer moment," Nolan said during a July interview. "They're looking to his story to say, what are the responsibilities for scientists developing new technologies that may have unintended consequences."
We admit that we're one of those people who walk cautiously toward the next big thing—like bitcoin—but the potential for good/evil makes us perhaps overly cautious. However, we don't believe a stand-alone brain that was "born" and lives as a brain knows a thing about feelings, empathy, love/rejection, real happiness/sadness, or can really tell the difference between truth, BS, or an outright lie. That's not something a writer, actor, thing can really do that will resonate with an audience or, God forbid, an awards judge. But then, maybe we've seen too many movies, and most of them don't end well.
Studio executives have privately said they made a mistake by ignoring writers' and actors' demands for AI guardrails. Even AI's biggest proponents have sounded the alarm as to how dangerous and world-shifting the technologies they're developing could be. In the film/show industry, it can be used to negatively affect the incomes of writers, actors (at all levels), and support/production personnel.
AI such as ChatGPT doesn't really create articles, storylines, or scripts. It merely searches/scrapes libraries of scripts and associated materials (IP) to generate a new storyline/script, imitating its training material. The tantalizing pitch to studio/network executives is that writers will never be limited by their imagination.
Intellectual, emotional rewrite could mean fewer but more advanced/seasoned writers doing their work better and faster, with junior writers trained in the nuances of the technical and creative processes. The second major use of AI seems simple enough—scanning and using the faces and images of background actors, the volume of lower-paid actors who fill the screen that the audience sees/doesn't see. A major stumbling block in the SAG-AFTRA/AMPTP negotiations is the proposal of digital capture and AI use of background actors anytime/anywhere in a film with little/no added payment. It would "only" affect the income of 20,000–50,000-plus actors.
The coliseum in the first Gladiator movie and the landing scenes in Dunkirk are two examples of films and budgets that were filled with hundreds of lower-paid actors who would be paid for the day's work and would be scanned, with the residual images to become the property of the studio/network and used later in the project without residual compensation. Taken to the next level, the images (and AI-generated voices) could be extended to more of the project's actors, but the higher-paid professionals probably have financial safeguards built into their contracts. Right now, the potential for using an actor's image/voice holds a lot of promise but also presents a lot of issues and problems that production company executives and creative professionals need to address. It's going to be a work-in-progress for a long time to come.
The AI issues can/will have ramifications across the industry that can't even be imagined or envisioned now, which is why both WGA and SAG-AFTRA are cautiously concerned.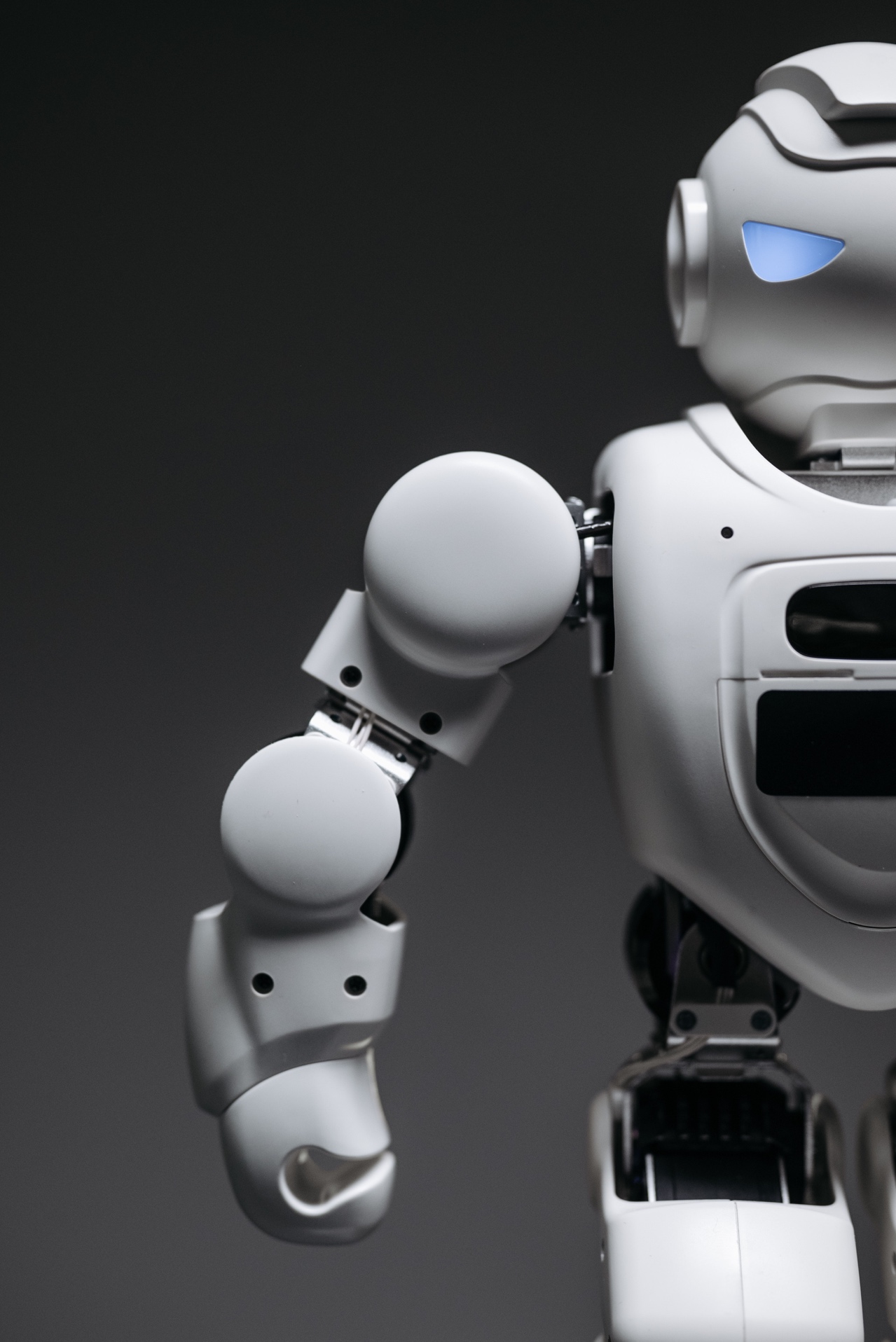 While AI is a lot like mercury, visible but constantly changing, residuals are more easily defined as the industry so rapidly transitioned from theater to traditional TV and to streaming. Striking a more union/talent-friendly tone during his recent earnings call, Netflix's co-CEO Ted Sarandos said there were a handful of complicated issues that need to be equitably resolved so the industry can move forward. Prior to the latest round of negotiations, the company had previously signed agreements with SAG-AFTRA covering scripted, dramatic episodic, and feature productions. 
Netflix, one of the few streamers that isn't bleeding cash, has maintained a steady/growing global subscriber base by timing their production starts, free cash flow (funds for developing new/future projects), and carefully managing/controlling the introduction/removal of films/shows to maintain optimum viewership/subscriber retention. Low residual payments could have been quickly resolved if WGA and SAG-AFTA had accepted an agreement AMPTP made with DGA for a 21% increase over a weekend. To accelerate and maintain growth, Netflix is driven by a steady stream of new films/series, while closely monitoring viewership/engagement in minutes and other criteria that aren't available to or from measurement services such as Nielsen… or other studios/networks.
Sarandos has encouraged the fledgling film/show streamers to take a hint from the company's 16 years of experience in streaming to develop industrywide viewership standards and all become more transparent in their reporting. Transparency of analytics such as these is important to the unions to monitor and project writer/actor potential residuals, but understanding and analyzing is extremely difficult and far from universally understood. The other issue is the lack of certainty on how long a project is going to run. There is no common understanding if a project is going to have a six-, eight-, or 10-week series or if there's a likelihood of future episodes and/or spin-offs/franchise extensions being considered.

The streaming industry has all but eliminated the fall TV season, with shows added and dropped/replaced virtually all the time. Acknowledging the confusion of the new content creation/delivery arena, Sarandos used his earnings report to talk to the WGA/SAG-AFTRA members and his AMPTP streaming beginners, saying they need to develop better standards and understanding of the data development/analysis process and what it says/means to help talent and the broader industry.
The pros vs. network/studio/streamer standoff is different from the 1960 dual strike, the SAG strike in 1980, and the writers' strike in 2007. Technology is now an integral part of the entertainment industry, and it affects/influences the total creative content industry… including cash flow. Of course, there is also the issue of 350-plus cash collectors vs. 180,000 cash/content creators. After all, content is still king, and for streamers to capture/retain subscribers, they need a steady flow of new movies/shows, which requires a team of experienced, dedicated creative professionals to deliver, regardless of what code writers say.
When it comes to the details of the agreements, we can only repeat what Casey Cooke in Split said, "I'll let you know when I hear something that makes sense. We don't even know what this is yet." When the agreements are finally signed and both sides celebrate their win, we can assure you of one indisputable fact… viewing content will cost more. Oh, and for clarity, we wrote this entire article without a ghostly assistant. It was difficult, but it was fun!