SPEC is a not-for-profit organization that establishes, maintains, and endorses standardized benchmarks for evaluating computing system performance. The SPEC Graphics and Workstation Performance Group has just released the SPECapc for Maya 2024 benchmark, brand-new performance evaluation software for systems running Autodesk Maya 2024.
What do we think? Users want to get the most out of their investment, and benchmarks enable them to determine if their computer system is performing optimally while running certain software under real-world conditions and not some unreasonable set of criteria. Benchmarks such as those from SPEC provide an unbiased set of tools for measuring performance. The fact that these benchmarks are free to users (but not to computer vendors) makes the evaluation process easily accessible.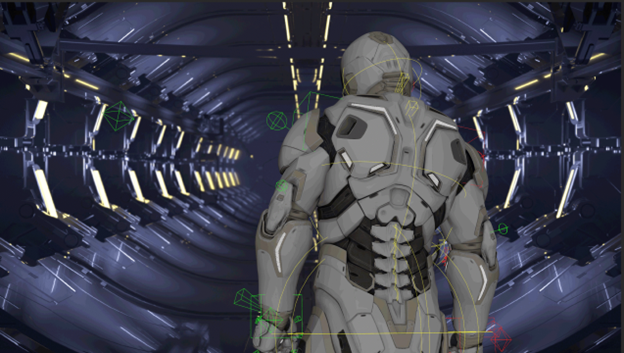 A new SPECapc for Maya 2024 benchmark is released
Attention, Autodesk Maya users. SPEC has just released the SPECapc for Maya 2024 benchmark, a new version of the standard used for measuring computing system performance when running this latest release of the popular 3D modeling and animation software. This follows the availability of Maya 2024 this past March.
This benchmark update will enable users to measure the performance of both existing and new computing systems while running the most recent version of Maya.
According to Jessica Heerboth, chair of the SPEC Application Performance Characterization Committee, the SPECapc for Maya 2024 benchmark comprises 43 tests involving 11 different models and animations. The largest model contains 7.8 million triangles.
Models within the benchmark include:
Sol and Solette animation—1.8 million triangles, 1.25GB of texture
Apollo 11—Well textured, modeled character
Sven—10 copies of a character model, rigged for animation
Tiger—1.3 GB realistically rendered tiger model, with hair
Space crash—A Bifrost simulation of a spaceship crashing into water
Jungle Escape—Action animation scene featuring the Sven character
Sol ray trace—Sol, ray-traced (using CPU ray tracing)
Wood scene ray trace—A ray-traced tree (using CPU ray tracing)
Wall of Death model—Measures evaluation cache performance
Included among the benchmark tests are eight different graphics-focused tests in various modes and five different CPU tests. The various tests measure animation and 3D model rotation performance. For the graphics tests, six different Maya view settings are used, including shaded, shaded SSAO (screen-space ambient occlusion), wireframe on shading, wireframe on shaded SSAO, textured, and textured SSAO. The CPU tests focus on CPU ray tracing and evaluation caching.
For users wanting to test their own custom GPU-specific workloads, the Standard Performance Evaluation Corporation (SPEC) also is providing a SPECapc for Maya 2024 Workload Development Kit (WDK) as part of its benchmark. The WDK lets users use the same measurement and output techniques as they would with the benchmark itself. "With the inclusion of the SPEC Workload Development Kit, enterprising users can gain greater insight into the performance of the workloads that matter most to them," Heerboth said.
Everyone can now download the SPECapc for Maya 2024 benchmark for free from SPEC, with the exception of computer vendors and those with associated products and services. Those vendors can join the SPEC Graphics and Workstation Performance Group (GWPG), whose membership includes a license for all SPEC GWPG benchmarks; non-members can purchase the benchmark for $2,500.
SPEC is a nonprofit that establishes, maintains, and endorses standardized benchmarks and tools for evaluating performance using the newest generation of computing systems.