Luxion makes a move to solve its customers' content management challenges and streamline the entire content value chain with the acquisition of digital asset management solutions provider Digizuite.
What do we think? As the world moves toward a fully digital world, having a unified digital supply chain is a necessity. The Luxion–Digizuite acquisition will cater to the needs of effective digital asset management across various departments, covering everything from CAD files to AR/VR content. Moreover, 3D visualization is becoming integral to the entire product development process, from concept to the final photorealistic presentation on e-commerce platforms. This acquisition gives Luxion the ability to provide its customers with a robust, unified solution to meet their evolving needs.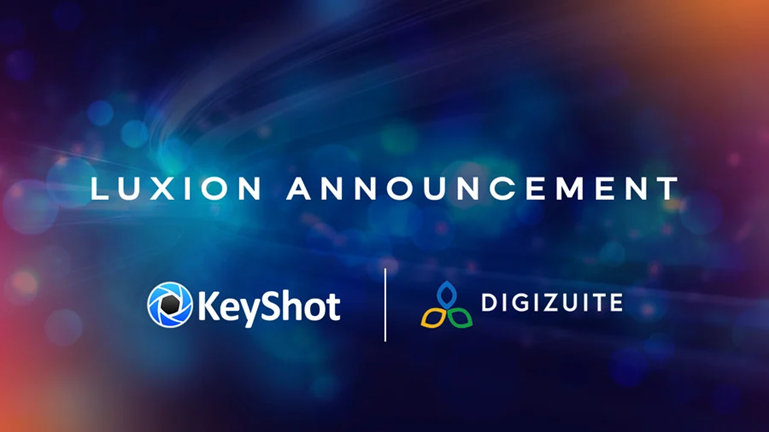 Luxion's acquisition of Digizuite to bring DAM to KeyShot customers
Luxion has shed some light on its acquisition of Digizuite, a provider of digital asset management (DAM) solutions. Founded in 2000, Digizuite, a SaaS company, streamlines all digital content in one central platform.
Luxion says it will be integrating competitive DAM capabilities into its portfolio of products, including its 3D visualization software, KeyShot, thereby streamlining asset management, collaboration, and content delivery across all channels. This will extend the effectiveness and appeal of Luxion's 3D vis tools as they continue to be used across a broader segment of industries.
Claus Thorsgaard, CEO of Luxion, said, "The benefits of 3D visualization are no longer limited to art and product design. These tools now serve an integral business purpose, improving the operations of companies worldwide. By adding Digizuite to Luxion's suite of products and services, we are empowering our customers with another essential tool: digital asset management."
In the current digital era where digital technologies are being used competitively in almost every aspect of life, the significance of a unified digital supply chain cannot be underestimated, Thorsgaard added.