In 2016, Intel's entry into the dGPU market generated significant anticipation and hiring. However, Intel's marketing department made premature announcements without concrete evidence, leading to an awkward period for the company. The first laptops featuring Intel's Iris Xe Max graphics chips arrived in October 2020, but Intel struggled to fulfill expectations. Intel's Accelerated Computing Group (AXG) reported revenue in Q1'21, suggesting progress. Yet, Intel ceased reporting on AXG revenue in Q4'22 and restructured its GPU-related IP. In March 2023, Intel canceled Rialto Bridge and introduced a new two-year cadence for data center GPUs. Attrition and cost-cutting efforts have been observed. The dGPU venture's future appears uncertain and may be hampered by internal challenges.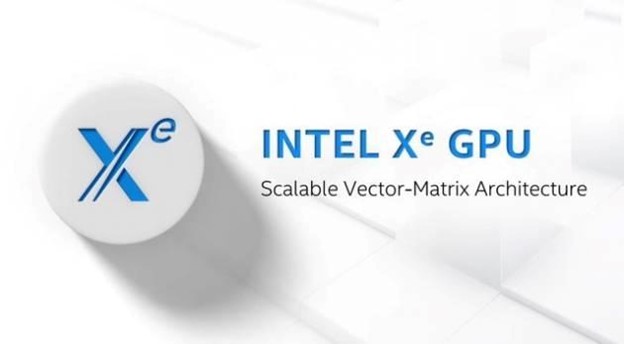 Word got out in 2016 that Intel would enter the dGPU market, and in 2017 Intel announced former AMD VP Raja Koduri would head Intel's AXG graphics division. Intel went on a hiring binge for engineers, programmers, marketing people, and almost anyone who could spell GPU. Several prominent and well-known people joined the parade to Intel, and why not? If a major tech company declares it is going to enter a new segment, and one they are eminently well suited to participate in, that could be a ground floor opportunity. The days of the duopoly of AMD and Nvidia looked numbered.
Intel's marketing department got over its skis and started making announcements about delivery dates and performance based on what seemed like rumors or "we could" comments in meetings, but not supported by facts or proof points. It was an awkward and embarrassing period for Intel and especially the people in the AXG group. In October 2020, the first laptops with the Iris Xe Max graphics chips by Acer, Asus, and Dell went out for sale. Stories appeared in January 2021 that Asus and maybe Colorful were going to, or maybe had, offer Intel Xe-based AIBs. But you couldn't buy one, not yet.
| | | | |
| --- | --- | --- | --- |
| Laptops | Price ($) | GPU | Date first available |
| Asus Zenbook | 1,119 | Arc A370M | 3/31/2022 |
| Dell XPS | 1,499 | Arc A370M | 3/22/2023 |
| HP Laptop ENVY | 1,609 | Arc A370M | 7/14/2022 |
| HP Spectre | Unavailable | Arc A370M | 5/19/2022 |
| Lenovo Thinkpad P16 | 189 | Arc A30M | 5/22/2023 |
| Lenovo Yoga | 1,359 | Arc A370M | 3/22/2023 |
| MSI GF Series | out of stock | Arc A370M | 7/12/2022 |
| MSI Modern 15 | 899 | Arc A370M | 5/10/2023 |
| Samsung Galaxy Book2 | Unavailable | Arc A350M | 3/1/2022 |
| | | | |
| Desktops | Price ($) | GPU | |
| iBuyPower Slate Hako2120i | 899 | Arc A750 | 10/29/2022 |
| iBuyPower Slate Hako | 599 | Arc A380 | 5/15/2023 |
| Gen Z790 Gaming PC | 1,199 | Arc A380 | 10/6/2023 |
| Syber M Pro 200 | 1655 | Arc A770 | 12/7/2017 |
| ASRock, Gunnir, Sparkle | 180-240 | Arc A580 | 10/10/2023 |
Design wins for Intel Xe GPUs. (Source: Various)
Things calmed down and in Q1'21 Intel began reporting revenue and income for the AXG group—before any official announcement of shipments. That suggested OEMs and add-in board (AIB) partners were buying GPUs and testing them and probably easing them into production systems for the following quarters. Or Intel was buying them and putting them in inventory in anticipation of sales.
Then in Q4'22, Intel stopped reporting on AXG revenue and announced it had split the Accelerated Computing Group (AXG) that designed client GPUs and scalar compute processors among the CCG (client computing group), and DCAI (data center and artificial intelligence group). And it's been very quiet in Xe land ever since.
In March 2023, Intel made cuts to its data center GPU roadmap and canceled the Rialto Bridge GPU, which was going to be the successor to its first-generation Max Series GPU for HPC and AI applications. The next GPU in the Max Series will now be Falcon Shores, with a chiplet-based architecture the company said will launch in 2025 (after originally promising a 2024 release).
Jeff McVeigh, the interim general manager for the Accelerating Computing Systems and Graphics group, said the company decided to move to a two-year cadence of new data center GPUs. "We have simplified our road map with the goal of doing fewer things better, and are rapidly rolling out products to our customers," he said.
Intel also discontinued the development of Lancaster Sound, the successor to its first-generation Flex Series GPU.
And there has been attrition in the group but no public layoffs; however, rumors are people have been encouraged to take a package. But it could be attributed to Intel's cost-cutting efforts.
So is it over?
Given that Intel didn't get the ground swell of OEM slots and sockets, we thought the brand would attract, there isn't much support liability. Therefore, the company could quietly remove the life support system. The champions of the product will be the last to admit that, and you can understand why, they are the closest to the product and can see the warts but also the potential.
But we think it was a doomed venture from the beginning, and that is partially (a big partially) due to it being fabed at TSMC. Despite what Mr. Gelsinger may say, the old guard at Intel is still very parochial about Intel's fab prowess. And more than one alien processor has failed to get support, all graphics efforts have failed or been sabotaged, and then add to that an alien fab and you have a product with big bullseyes painted on it.
It's not that Intel couldn't do it, Intel won't do it—the old guard just won't allow it, and Mr. Gelsinger is going to have to fire or shoot a lot of 20-to-30-year employees to change that.
The company recently introduced its Arc A580, an AIB that was originally announced in 2022 and we thought had been killed. Three AIB partners have declared they will offer it.
It's the same die size and transistor count as the A750, but with only 3072 shaders compared to the A750's 3584, or the 8GB version's 4096, so it looks like a binned part Intel is trying to move. Since those dead shaders don't draw power the TDP is only 185 compared to the 750's 225.
But it does fill out a midrange for Intel and we wrote about it here.
So is this an obituary or a cautionary tale? The Xe GPU didn't find many homes and wasn't a great performer, the group has been splinted, people have left, marketing has dried up, and the road map extended—possibly forever. But, the company publicly says it is fully committed, has a multi-year road map, and has mealy slowed its product launches to a two-year cadence in line with other companies. How would you read those tea leaves?