John Warnock, a computer scientist, mathematician, inventor, and entrepreneur, cofounded Adobe Systems with colleague Charles Geschke in 1982. Together, they turned an idea into a groundbreaking technology that forever impacted and advanced the world of graphics, publishing, and documentation. Warnock passed away August 19, 2023. He was 82 years old.
What do we think? It is undisputable that John Warnock was one of the biggest inventors of this generation. Those are strong words considering the legacy and impact left by others in the tech world during this time, including Microsoft's Bill Gates; Oracle's Larry Ellison, Bob Miner, and Ed Oates; and Apple's late Steve Jobs and Steve Wozniak, to name a few. Warnock and Geschke may not have invented digital communications, but they surely impacted it. And they gave millions of people the opportunity to explore their creativity, transforming the printing process from the use of large, expensive presses to an affordable endeavor on the desktop. He was a true genius.
Computer graphics legend John Warnock, cofounder of Adobe, passes away
It's hard to imagine getting through a day without relying on a certain file format we take for granted today: the PDF. Widely used for both business and personal applications, it became the quintessential way to present documents, nearly as ubiquitous as Microsoft Word, though its capabilities go far beyond that computer program. The company that brought the world PostScript and PDFs is Adobe, and one of the two persons behind it all is John Warnock, who sadly passed away over the weekend. He was 82 years old.
"John's brilliance and technology innovations changed the world. It is a sad day for the Adobe community and the industry for which he has been an inspiration for decades," said Adobe Chair and CEO Shantanu Narayen in a statement. "John left an indelible mark on Adobe, the technology industry, and the world."
Warnock was a Silicon Valley entrepreneur and computer scientist, an inventor who impacted how we communicate and whose legacy will be forever remembered throughout the tech world and beyond.
Looking back, it's difficult to believe that for a person who accomplished so much, Warnock's brilliance would not become apparent right away. In a 2013 University of Utah magazine article, Warnock described himself as an average student in high school, saying that when he expressed some interest in engineering, a high school counselor told him he "had zero chance of being a successful engineer. He didn't have a head for math." This was not just misguided advice—the person who earned a reputation later in life as a genius stated he had failed ninth-grade algebra. But the world can thank a certain math who sparked the young student's interest in mathematics and inspired him in the subject.
Warnock went on to earn his bachelor's degree in math and philosophy at the University of Utah, but it was when he was working on his master's degree in mathematics that the spark had become a flame. In a truly spectacular feat, he solved what was called the Jacobson radical, a very complex mathematical problem that had remained unsolved for eight years until Warnock had done so.
In the University of Utah article, Warnock said it was his job at IBM that steered him from mathematics to computers. He continued his education, earning a doctorate in electrical engineering at the University of Utah in 1969. It also states "Warnock holds the dubious distinction of having written the shortest doctoral thesis in University of Utah history. That 1969 thesis outlined the Warnock algorithm for hidden surface determination. In layman's terms, the algorithm assists a computer in its attempts to render a complicated image by breaking the image down into smaller parts that the computer can handle."
During this time at the university, Warnock began working on a government grant project by University of Utah start-up Evans & Sutherland Computer Corporation that enabled him to work on concepts so computers and printers could communicate. "The university was a very special place in the late 1960s. With the ARPA contract that Dave Evans had, he was able to attract Ivan Sutherland and Tom Stockham and some of the really great researchers from around the country, and the group at Utah was just incredibly creative and really invented a lot of computer graphics as we know it today," Warnock is quoted in the article as saying.
Then, in the late 1970s, Warnock moved to Palo Alto, California, where he kicked off a career at Xerox, working on interactive computer graphics projects—cutting-edge stuff at the time. He and a colleague, Charles Geschke, began working on a printing and graphics protocol (InterPress), which the pair was convinced would be the way of the future. Xerox did not have the same vision and iced their concept. Undeterred, the two men left and formed their own company in 1982—Adobe. There, they expanded on their ideas and developed PostScript, a programming language that was truly groundbreaking and lauded for igniting the desktop publishing revolution.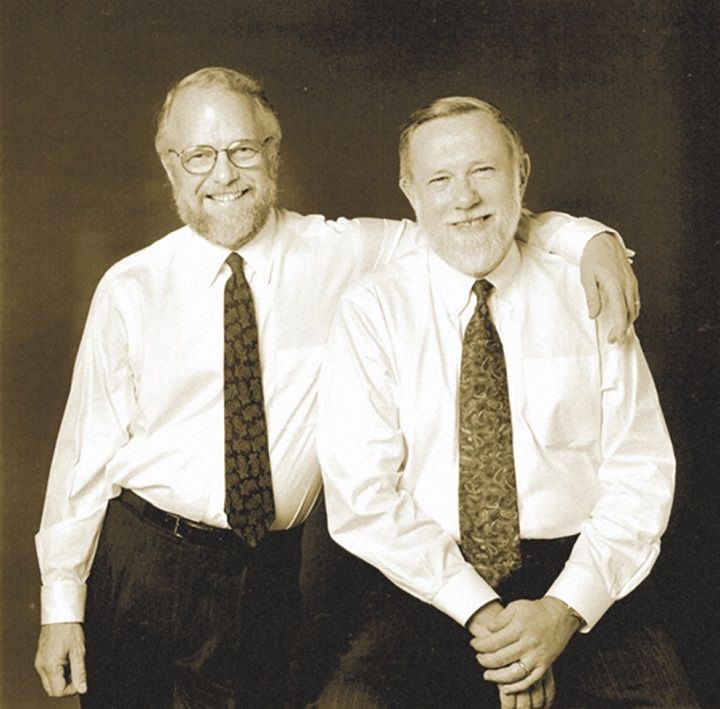 This was only the beginning. Next came the venerable PDF file format. Adobe would turn into a company whose net worth today is estimated at nearly $223 billion. It is one of, if not the, largest graphics companies in the world, with more than 29,000 employees worldwide and offering a wide range of programs such as Illustrator, Acrobat, Photoshop, Premiere Pro, and much more.
In recognition of all their achievements, Warnock and Geschke were presented with the National Medal of Technology and Innovation by President Obama in 2008. Their many honors also included the Computer Entrepreneur Award from the IEEE Computer Society, the American Electronics Association Medal of Achievement, and the Marconi Prize for contributions to information science and communications.
For two years, Warnock served as president of Adobe and then CEO for 16 years after that. In 2000, he relinquished that position and, a year later, his position as CTO. However, he stayed active in the company as co-chair of the board of directors with his business partner, Geschke, until 2017, and continued on as a board member until his recent death.
Geschke preceded Warnock in death in April 2021.
Warnock met with personal success in his life as well. In 1964, he met a woman who would steal his heart, Marva Mullins. They married five weeks later. She, along with the couple's three children, survives Warnock.
In 2003, Warnock and his wife announced a major donation to the University of Utah, which helped jump-start construction on what would become the John E. and Marva M. Warnock Engineering Building.
On Adobe's website, the company states: "Founded 40 years ago on the simple idea of creating innovative products that change the world, Adobe's groundbreaking technology is empowering everyone, everywhere to imagine, create, and bring any digital experiences to life." It is a legacy Warnock will carry through to eternity.