The European Parliament has voted in favor of making USB-C the standard charging port for mobile devices in the EU. By the end of 2024, all devices with up to 100W power delivery, including phones, tablets, and earbuds, must have a USB-C charging port. Laptops will need to comply by spring 2026. This move aims to harmonize charging technology and ensure compatibility. If you are a US citizen traveling to the EU, what does this mean for you if you don't have the proper charging cables? Failure to comply may result in the confiscation of Apple devices. (Just don't believe everything you read—DBEYR.)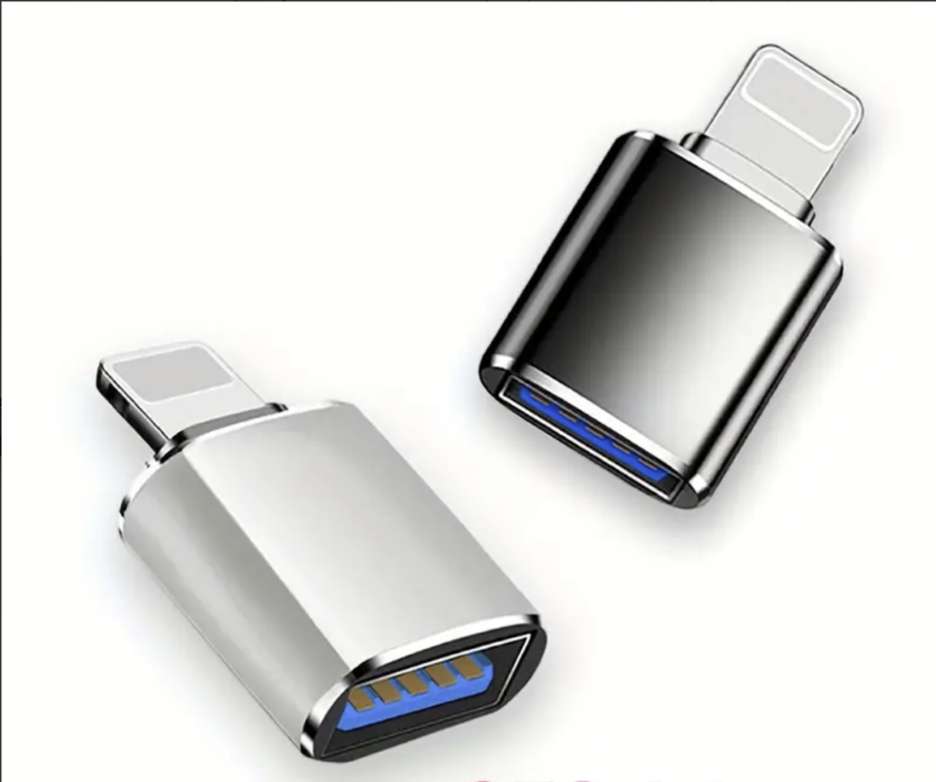 The European Parliament has voted to make USB-C the common charging standard in the EU. All mobile devices with up to 100W power delivery (including phones, tablets, and earbuds) sold in the region will have to come with a USB-C charging port by the end of 2024. Laptops will need to make the switch by spring 2026. The law will be in place by autumn 2024. The aim is to harmonize charging ports and fast charging technology in an attempt to reduce waste by enabling customers to reuse their existing chargers when purchasing a new device.
Apple obviously is not happy with this regulation but has said it will comply. The iPhone 15, which is expected to be released in September, likely will be compliant and use USB-C instead of Lightning.
Will we see a new ruling from TSA stating that any US citizen with a valid passport in possession of only Apple Lightning cables and a paid-for ticket to any destination in the EU (which, as you know, does not include the UK or Ireland) must have a USB-C charging cable, and it must plug in to any Apple devices in the person's possession (regardless if it is a gift or someone else's)? And failure to have such charging cables and appropriate adapters would result in the confiscation of any Lightning cable-compatible Apple devices? (The devices would be redeemable on the return flight back to the US with proper TSA-signed vouchers.)
And, oh, the effect it would have on Apple users…. Anticipating the confusion and trauma this might cause to Apple users—to be separated from their iPhone or Apple Watches for more than a few minutes—the TSA could set up convenient kiosks in the security screening areas that accept Apple Wallet as well as those quaint credit cards, and even US currency (this is the agency bending over backwards to be accommodating) so users could avoid consequences relating to this situation. The adapters would cost a mere $25, and the value of the adapter would have to be deducted from any alcoholic gifts the passenger is declaring.
Extra patrols would be established in major international US airports to thwart scalpers from selling cheap adapter knockoffs. The TSA adapters would be certified by the Underwriters Laboratories (UL), FCC, and NIST, and TSA would be looking for such certifications to further prevent the scalpers from passing off cheap copies.
Following in the EU's footsteps, US Senators Elizabeth Warren, Bernie Sanders, and Ed Markey are demanding that the US Commerce Department develop a similar strategy to require a common charging port across all mobile devices.
Reports are that the major lobbyist funding organization Applelitigate is preparing a suit against the US government and the EU Parliament, citing unfair treatment and user distress, and claiming these USB-C actions will drive customers away from Apple and any other firm using Lightning connectors (which at the time of this writing were zero).
Congressman George Santos has called for a congressional investigation, claiming this is further evidence of the deep state's attempt to mind-control the citizen and change the conversation from the important issues, space lasers and UFOs (which he says he has personally piloted). Obviously, this is far from settled. Already Chinese knockoffs can be found online for 58 cents.