Intel introduced the Q3'23 update for its Arc A770 and A750 graphics cards. The update includes optimized drivers for the Arc series that boost performance for games running on DirectX 9 and DirectX 11. Along with new drivers, Intel rolled out its new Balanced Builds program.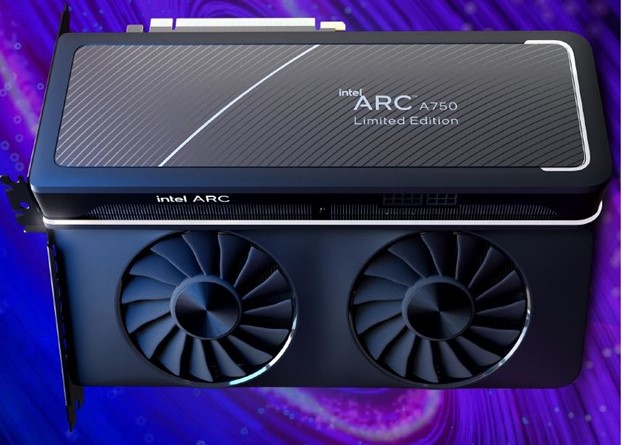 What do we think? Intel continues to update and improve its drivers for the Arc line of graphic cards. Intel reports that its Q3'23 update improves average frame rates by 19% on DirectX 11 games and 40% n DirectX 9 gaming (at 1080p resolution) vs. the drivers at launch. We are happy to see Intel continuing to upgrade its drives, which the company admitted were not optimized for DX11 and DX9 when the A770 and A750 launched in October 2022. Intel's dedication to improving its software could pay dividends for the future launch of the second-generation Battlemage line, set to be released in 2024.
Intel Arc graphics Q3'23 update
Last week, Intel held a briefing hosted by Intel Fellow Tom Petersen. The briefing focused on Intel's latest Q3'23 update to the graphic drivers for the Arc line of graphic add-in boards. When Intel launched the Arc series in October 2022, the drivers were optimized for DirectX 12 games but were admittedly lacking in legacy games built on DirectX 9 and 11. Many DirectX 9 and 11 games are still very popular with a huge installed base, so Intel needed to address their drivers' lack of performance for such popular titles as Counter-Strike, GTA, and Overwatch 2, just to name a few.
Intel claims the new drivers increase the performance of DirectX 9 games running on the Arc A750 by an average of 43%, with DirectX 11 games enjoying a 19% performance gain.
Intel attributed the massive jump in performance to a re-architecting of the driver, which now employs multithreading of the driver, optimizations, and enabling third-party tools.
The Arc A750 is now priced at $249, down 13.8% from $289 at launch in October 2022. The A770 launched at a $329 price point, and that seems to be holding steady when looking at online retailers such as Newegg.
Commitment to gamers
Intel has released 30 driver updates since the Arc series launched, supporting 57 games with optimized drivers. Over 70 games now support Intel's AI-based supersampling technology called XeSS. Intel says these improvements show its dedication to gamers; this also shows Intel's dedication to its second-generation of graphic add-in boards, Battlemage, set to release in Q2 2024.
The ARC A750 demonstrates impressive frame rates in games running DirectX 11. The new drivers provided in the Q3'23 update improved the A750's performance by an average of 19%.
Intel's new Balanced Builds program
In addition to the updated graphics drivers, Intel is introducing a program called Balanced Builds, whereby the company is offering a bundle of a 12th Gen or 13th Gen Core i5 CPU along with an Arc graphics card starting at $495. Whole systems with a bundled 13th Gen Core CPU and Arc graphics add-in board will soon be provided by Intel hardware partners.
It is encouraging to see Intel continue to upgrade the drivers and performance of the Arc series. Critics were getting skeptical of the company's commitment to its discrete graphics venture after months of delays and some setbacks before the launch of the A770 and A750. However, Intel has continued to improve performance, optimize its drivers, and roll out its XeSS technology, ray tracing, and other features. These experiences and accomplishments will only help when it comes to the rollout of its second-generation Battlemage series in 2024.