At Siggraph 2023, AI was a prominent topic, though its real-world applications often differ from public perception. Notably, Shutterstock surprised attendees with a strong presence at Siggraph. Earlier this year, the company introduced generative art tools, while addressing concerns from artists about AI using their work. Legal disputes, like Getty Images' case against Stability AI, highlight these concerns. Shutterstock teamed up with Nvidia, Meta, and LG to develop generative AI models using OpenAI's Dall-E 2. Nvidia's Jensen Huang showcased Shutterstock's 3D work as he unveiled ew Picasso capabilities in his keynote. Nvidia's Picasso is an accelerated visual design tool using AI for generative content.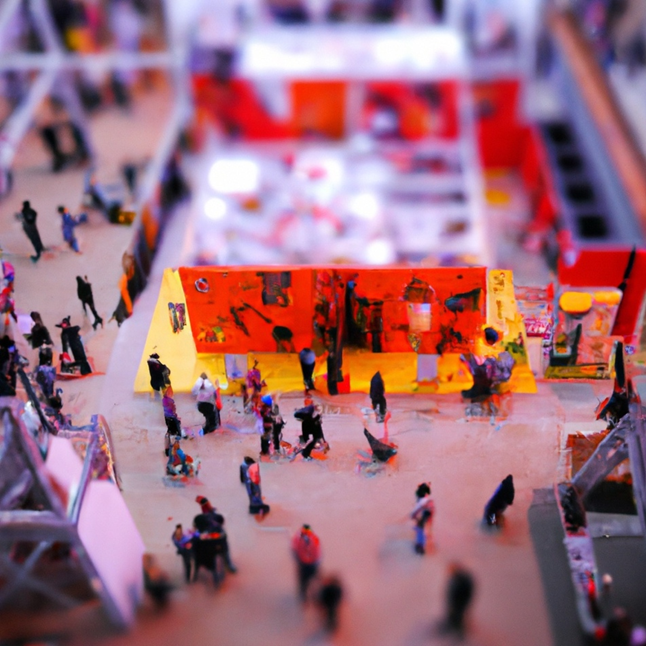 What do we think? The companies providing stock content have been fast to catch on to the threat posed by AI-enabled generative content creation, and these are the very early days. The promise of AI is that it will enable everyone to create art, and also code and write content. The limitation will be human imagination and not human skills. OK! Great! But, as the artwork at the top of this piece demonstrates, the stock companies don't have much to fear yet. That piece took quite a few different tries and more time than I wanted to spend. I went through multiple styles and iterations, yet I didn't get anything I was really happy with—and it cost me $20 bucks (to Shutterstock) to boot. Normally, I would not have paid for that piece, but it makes a point.
Eventually, we'll get more skilled at working with machines; meanwhile, big companies will invest in the tech to get what they need and sell to those willing to compensate them for their investments.
For all that, I'm certainly not complaining. Miracles have to trickle down, and that process is happening faster than ever.
Shutterstock teams with Nvidia to build AI foundation models for generative 3D artist tools
It's no surprise that AI was a major focus at Siggraph 2023. AI technology has been the source of fascination and anxiety throughout 2022 and 2023 for a multitude of reasons, almost none of which have anything to do with what AI is actually doing today.
What did come as a surprise was the powerful entrance Shutterstock made to the stages and show floor of Siggraph this year. The company has been busy reinventing itself to integrate generative options into its huge catalog of stock art. At the beginning of 2023, the company announced its tools for generative art creation. In addition, the company acknowledged the complaints of artists who are unhappy that their work may be used to train artificial intelligence engines for generative art.
For instance, Getty Images is going to court against Stability AI, claiming the group illegally scraped Getty Images to train their AI. There are similar complaints against Midjourney. Shutterstock is partnering with Nvidia, Meta, LG, among others to develop generative AI models using OpenAI's Dall-E 2 with fully licensed, rights-reserved data. Shutterstock compensates artists who contribute to its pool of art through a contributor fund.
At Siggraph, Nvidia showcased Shutterstock's continuing work in 3D during Jensen Huang's keynote introduction of Picasso foundry for custom generative AI in visual design. Nvidia highlighted its AI exploration in three categories: text, programming, and images. At this stage, Nvidia stressed its focus on enterprise-level customer relationships.
Picasso is a resource for work in Nvidia's visual design project, which encompasses Omniverse, 3D, video, images, and 360 HDRI. The company says it is providing a model architecture to build and use foundation models. End users have the option to train, fine-tune, optimize, and infer foundation models. The company's semiconductors are leveraged via Nvidia's DGX Cloud, a unified development product from Nvidia that provides software and processing resources to enable AI development.
Shutterstock and Nvidia announced their partnership to enable generative AI to 3D scene backgrounds with Nvidia Picasso.
At Siggraph this year, Nvidia highlighted the surging demand for immersive visuals in films, games, virtual worlds, advertising, and more. The company said demand has grown over 20% over the last year.
"We're committed to hyper-enabling 3D artists and collaborators—helping them build the immersive environments they envision faster than ever before and streamlining their content-creation workflows using Nvidia Picasso," said Dade Orgeron, vice president of 3D innovation at Shutterstock.
In contrast to off-the-shelf 3D backgrounds, or going through the additional stop of creating backgrounds with 360 HDRI cameras, Nvidia and Shutterstock offer artists the ability to create custom scenes. Users can provide a prompt in the form of text or a reference image and Picasso's 360 HDRI services will quickly generate editable panorama images.
Picasso runs on Nvidia's Omniverse Cloud platform and is available through an API (application programming interface) that Nvidia partners, including Shutterstock, can use to connect websites and applications.
Nvidia also has content-generation deals with Adobe and Getty Images.