Lenovo has finally unveiled its handheld gaming device, the Legion Go, which is packed with technology that gamers crave. In a market that has seen recent growth, Lenovo is preparing to take on leaders Nintendo (Switch) and Valve (Steam Deck). Priced at $699, the Legion Go has a large, high-res screen, detachable controllers a la Switch, and comes with Windows 11 preloaded. The device will be available starting November 2023.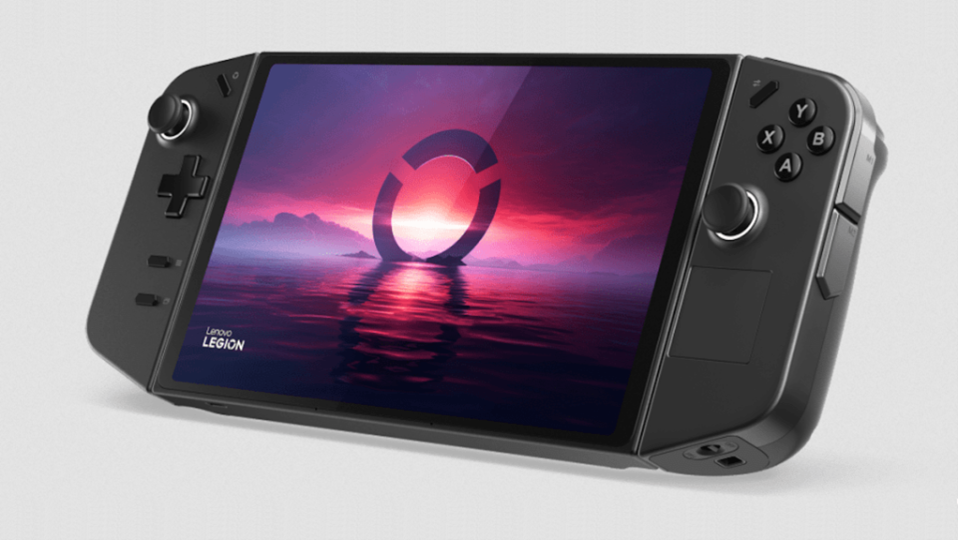 What do we think? After two years in development, as leaks and rumors abound, Lenovo unveiled its Legion Go handheld gaming device at IFA 2023 a few days ago, and already the company has managed to make some elbow room for itself. The Lenovo Legion Go takes advantage of the latest display technology and refresh rates, which should provide users with a better viewing experience than the Asus ROG Ally and Valve Steam Deck, even the Nintendo Switch OLED model releasing early October. Moreover, neither the ROG Ally nor the Steam Deck offer detachable controllers like the Legion Go (and the Switch) does. When it comes to price, the Legion Go and the Z1 Extreme Edition of the ROG Ally cost the same, although the Legion Pro has more to offer. However, both those devices are more expensive than the lower storage version of the Steam Deck ($399). Insomuch as playable games are concerned, the Legion Pro opens that window wide. By running on Windows, as opposed to Valve's custom OS, users should be able to play nearly any PC game on the device, which means even more options than what Steam Deck offers.
Lenovo unveils its answer to handheld gaming: the Legion Go
Handheld gaming devices are on an upswing. Sony recently announced the PlayStation Portal, which will be available later this year. One-Netbook has introduced the OneXfly though hasn't revealed a release date for the device. Meanwhile, buoyed by a Kickstarter campaign, Aokzoe is working on the second-generation A1 Pro. In fact, many companies have recently announced or released an entry to this market, including Asus, which rolled out its ROG Ally in June 2023. Now, a new competitor is about to enter the ring: Lenovo with its Legion Go.
In this market, where Nintendo's Switch and Valve's Steam Deck reign supreme, newcomers are trying to take a swing at these two fan favorites. And Legion Go might just be in the position to land more than a few punches.
Legion Go expands on the Lenovo Legion ecosystem of offerings aimed at the gaming community. It is a Windows-based handheld system that puts a mobile spin on Windows PC gaming. And, it doesn't skimp on the tech that gamers want. Powered by up to an AMD Ryzen Z1 Extreme processor with AMD RDNA graphics, the Legion Go features a large 8.8-inch QHD+ (2560 × 1600) IPS PureSight gaming display with 16:10 aspect ratio and 10-point touch.
The device will ship in three storage versions: 256GB, 512GB, and 1TB.
The device also boasts:
8.27×5.1 5×1.61-inch base module size with controllers attached
1.88 pounds (with controllers attached)
500 nits (brightness)
97% DCI-P color gamut
Resolutions from 1600p to 800p
Refresh rates of 144HZ to 60Hz
Windows 11 operating system (preinstalled)
Up to 16GB LPDDR5X (7,500MHz) RAM
1TB PCIe 4.0 NVMe M.2 2242
MicroSD slot supporting up to 2TB extra storage
49.2WH-capacity battery with support for Super Rapid Charge (capable of charging 70% in half an hour)
Detachable controllers, along with D-pad; mouse wheel; 10 programmable shoulder buttons, triggers, and grip buttons; and two thumbsticks on each controller
Kickstand on the main module
FPS mode, with the right controller containing an optical mouse sensor similar to the IR camera on the Switch's right Joy-Con
Wi-Fi 2×2 and Bluetooth 5.2 connectivity
The Legion Go also contains the new Legion Space, which enables gamers to easily access their game platforms and stores, and view all locally installed games. Users can also purchase games via Legion Space.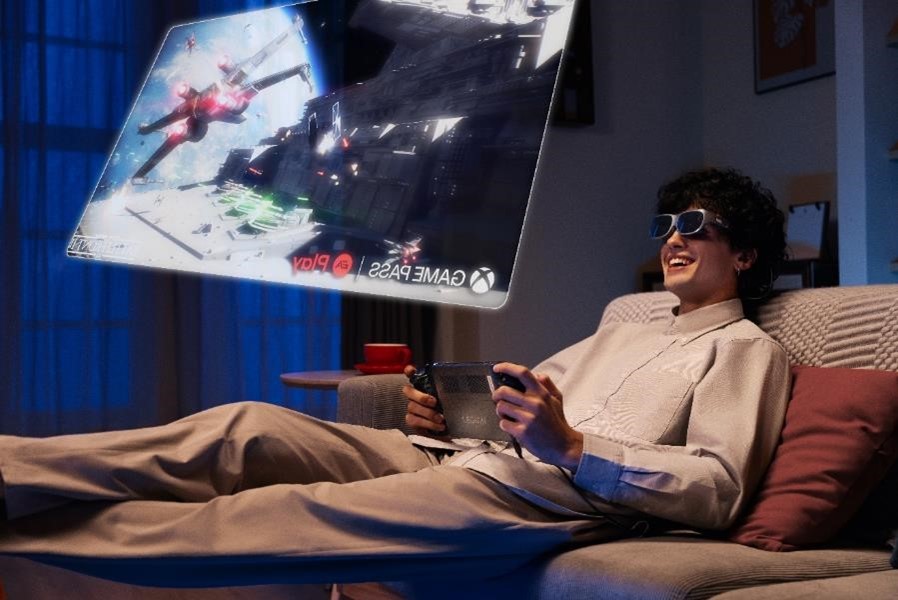 Along with the device, Lenovo is rolling out the new Legion Glasses, which leverage Micro OLED technology for virtual large-screen viewing. The Legion Glasses deliver high color and contrast range FHD resolution for each eye, along with a 60Hz refresh rate. The glasses also work with other compatible devices (mostly Windows, Android, and macOS, with full-function USB-C).
For an even greater immersive experience, Lenovo is offering the Legion E510 7.1 RGB gaming in-ear headphones with high-res 7.1 surround sound audio.
Legion Go will be available in November starting at $699.