Fast Company has reported layoffs at design consultancy Ideo and has commented on a decline in the company's fortunes since 2020. A former employee has told the magazine that revenues have declined from $300 million to $100 million in 2023. Mistakes were made, and unfavorable market shifts have not helped. Now, a streamlined company with a new CEO at the helm will have a chance to redesign itself at a time when absolutely everything about doing business is changing.
What do we think? Ideo promised to democratize creativity and managed to elevate designers to demigods. The message was thrilling, and the process was fun. Ideo helped drive a design revolution. On the positive side, companies have been able to better navigate change and foster innovation. On the negative side, customers complain that consultants and design thinking don't guarantee projects make it across the finish line.
Ideo has big layoff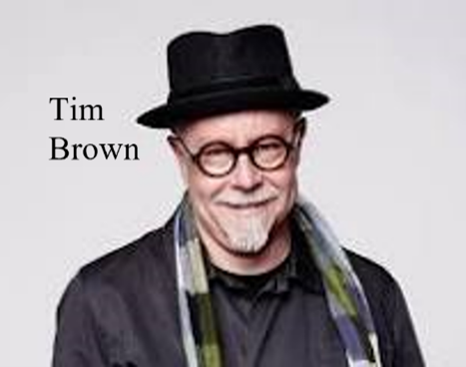 Ideo was founded in 1991 through the merger of San Francisco company David Kelley Design, London-based Moggridge Associates, and ID Two of San Francisco. Kelley came out of the Stanford Center for Design Research and founded the influential Stanford d.school. For just about three decades, the Ideo team flew high and made a mark on just about every design discipline.
But these are not easy times. In what was apparently not at all a surprise to the design industry, Bay Area design pioneer Ideo announced layoffs through the rest of 2023, which will add up to 125 people, or 25% of the current 500 head count. The 125 creative souls who will be out looking for a job won't be alone. They are part of a growing contraction in the tech industry.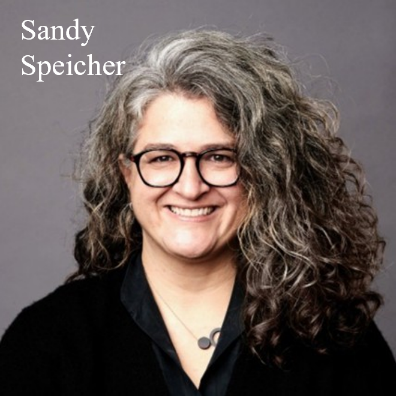 Derek Robson, the somewhat new CEO of Ideo, made the announcement at a company meeting in October, according to an article in Fast Company by Mark Wilson. Before the appointment of Robson, Ideo had been swapping leaders. In 2019, after 19 years as CEO, Tim Brown stepped down in favor of Sandy Speicher, who became Ideo's first female CEO. Brown stayed on as chair. It was Speicher's turn to step down in 2022 amid complaints of a toxic work environment. Tim Brown and Ideo's chief creative officer, Paul Bennett, managed the help until Robson's appointment in November 2022. Ideo's reputation took a considerable hit when former employee George Aye wrote "Surviving Ideo" for Medium, outlining a long list of grievances and quoted coworkers' complaints. The problems at Ideo, at least the culture problems, look more like a pattern than a person or event.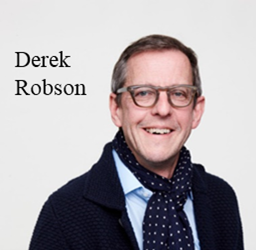 Robson seems to be functioning as the new broom. With the October announcement, Robson said the company is also closing its offices in Munich and Tokyo and downsizing offices in the US, London, and Shanghai. This particular layoff round is the second in 2023. In all, the company will have reduced its head count by 32% in 2023.
The troubles Ideo is experiencing are indicative of the change that is sweeping the tech industry. Companies have been pleading with employees to come back to work, and now they're laying off people. Companies are also cutting back on their spending on consulting. The Wall Street Journal reports the Big Four accounting firms—Deloitte, Ernst & Young, KPMG, and PricewaterhouseCoopers—are significantly cutting back on their budgets for outside consulting, particularly for advisory services. AdWeek reports that ad-tech jobs have cratered in 2023—those are the jobs for online spending systems. More than anything, the challenges design companies are facing are evidence of a post-Covid era in which old tricks just don't work anymore. But also, design thinking is an idea that has empowered companies to build their own design teams. Design has been democratized. Ideo is simply one of the most well-known promoters of the idea.
Resources for design advice and design thinking have exploded in the last five years. For instance, Adobe has built a rich library of step-by-step how-to as well as educational videos on the theory of design—one of the most recent shifts we've seen in the availability of low-cost Design as a Service tools, DaaS, if you will. Adobe Express, Canva, and Figma (which Adobe is in the process of buying) are among the companies offering online visual design tools. Unfortunately, industrial designs are darker arts. They're harder to package, which is all the more reason companies may want to bring that expertise in-house.
It's a natural trend. During tough times, companies tend to bring in the work they previously outsourced, even if they're not particularly good at it. They'll pull back on their budget for outside marketing help. In fact, marketing is usually the first thing to go at companies because everyone secretly believes they're good at marketing.
Design is a little like that, though it's usually pretty obvious when someone is bad at design. Customers tell companies they're bad at design by not buying their products.
In September, Robson wrote "The Illusion of Knowing Everything," an article for the Ideo website, which warns against putting too much faith in glittery capabilities such as data analysis and AI, at the expense of constant contact with real people, potential customers, and real-world trends. He, too, says we're all in a brand-new situation. "The new customer, if we can imagine them in their infinite richness, has, in recent times, slogged through a global pandemic; discovered the unwelcome uplands of hiked interest rates and housing shortages; and likely contended with some form of professional burnout," he says. "Human lives are necessarily messy: You can't rely on troves of data and canned messages to reach them, let alone persuade them. People can smell a door-to-door algorithm from a mile away."
Robson says he's thrilled by the possibilities of emerging technology including AI but adds that Ideo's edge lies with designers who can find interesting solutions in the "messiest places."
We write a lot about design tools, and we see that developers and their customers are facing the same challenges Robson highlights in his September article. Big change is on the way. It's important to stay open and alert to the shifts happening in all industries. It may not have been by choice, but Ideo is leaner, more focused, with new leadership. That may turn out to be a big advantage.