Epic Games has released the latest update to its Unreal Engine, version 5.3. This update introduces new experimental features including orthographic rendering and cinematic-quality volumetric rendering using sparse volume textures. UE 5.3 also releases experimental support for SMPTE ST 2110, the new standards suite for the next generation of virtual production, within nDisplay. In addition, Unreal Engine 5.3 brings many enhancements to the features found in the previous version that are not experimental and are available today for production use. These include improvements to the existing core rendering features for higher quality results and better performance, better Nanite performance, Lumen updates, and more.
What do we think? It seems like changes are happening at light speed in the industry, and the content creation realm is responding and embracing tools that can help them keep pace with those changes. Some of those evolutions are happening in the real-time space. No longer is real time just for the gaming sector, and no longer is Unreal Engine just for game development. Epic has told us so and has shown that to be true—and continues to provide features and capabilities that are helpful to users across all industries, from M&E to architecture and manufacturing, without forgetting about the expanding needs of game developers. With Unity continuing to acquire meaningful new technology and revving up its engine, Epic can't afford to ease off the gas. And it hasn't.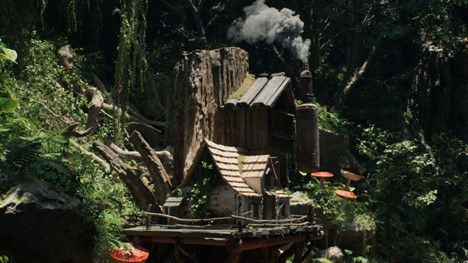 Epic releases Unreal Engine 5.3, and it has something for everyone
When Epic rolls out a new version of its Unreal Engine, users can expect a generational leap in technology, as was the case in the spring of 2022 when Unreal Engine 5 was released for general use. However, the point releases Epic offers in between those are nothing to sneeze at. Users have come to expect major advancements in these offerings too, and the recent Unreal Engine 5.3 does just that, with various improvements to UE5 functionality for game developers as well as other creators, in addition to various experimental features users will surely appreciate.
This update includes a range of enhancements across rendering, worldbuilding, procedural content generation, animation and modeling, virtual production, simulation, and more in either the core tool set or with the experimental tools. These new features extend the potential for more creative workflows directly in the Unreal Editor. In fact, as laid out in the JPR Digital Content Creation Market report, more and more, creatives are embracing game engines for their work, and the more tools and capabilities that are offered to artists, the more attractive and useful the engine becomes.
In this update, Epic has continued to improve the existing core rendering features for higher quality results and better performance, enabling users to more easily leverage the features at higher quality for games running at 60 FPS on next-generation consoles. Also, users will see better Nanite performance for masked materials including as foliage and for pixel depth offset. There are several Lumen updates as well. For instance, hardware ray tracing now includes multiple reflection bounces and more.
Some of the many core functionality improvements include:
The ability to leverage additional CPU and memory resources when converting content from the internal UE format to a platform-specific format, which significantly reduces the time it takes to get a "cooked" output.
A new cine camera rig rail actor (in beta) that lets filmmakers emulate traditional camera movement along tracks or on dollies. Users can plan shot composition by storing various camera information and automate moves using different drive modes.
VCam enhancements that enable users to review takes directly on an iPad for review or rerecording, and simultaneously stream different VCam output for different team members. Recording can be done at a slower frame rate for recording fast action.
Development of virtual shadow maps is still ongoing, but now they are no longer in beta.
Improved grooming tools.
TSR optimization, including initial support for 16-bit operations on desktop GPUs with appropriate hardware support.
Support for Nanite Landscapes.
In addition, Epic released several experimental features that the company expects to develop further in future releases. Users are encouraged to try them out but are discouraged from using them in production at this time.
Now supported is orthographic rendering, a common method for visualizing projects in architecture and manufacturing, as well as in games as a stylistic camera choice. Although this capability has been available as a camera option in Unreal Engine for some time, it was previously impractical to use because many of the rendering features were not supported. However, Epic has eliminated those issues, and in UE 5.3, orthographic rendering is supported, albeit as an experimental component. Epic said it has fixed multiple areas of the engine to achieve parity between perspective and orthographic projections. As a result, most modern features of UE5 should now function, including Lumen, Nanite, and Shadows. It is available in the Unreal Editor and at runtime.
A sampling of the experimental features in this release include:
Cinematic-quality volumetric rendering support through two new features. The first, sparse volume textures (SVTs), enables users to store and play back baked simulation data representing volumetric media (smoke, fire, water). The second is a path tracer that traces heterogeneous volumes for high-quality rendering, including global illumination, shadows, and scattering.
Continued support for substrate, which was experimental in UE5.2 and continues in that capacity, but now contains improved capabilities, stability, and performance.
A new skeletal editor for working with skeletal meshes, including the ability to paint skin weights.
A spline mesh component for Nanite meshes.
A new panel cloth editor for more polished simulations, as well as added extended position-based dynamic constraints for non-destructive cloth sim workflow, where speed can be traded off for precision. Cloth can now also be simulated and cached in-engine.
nDisplay support for SMPTE ST 2110, the new standards suite for next-gen virtual production within nDisplay, opening the door for a range of new hardware configurations that may lead to new possibilities for LED stages.  
UE 5.3 is available now for new users to download. Existing customers can access it through their Epic Games launcher. As always, the version is free, although there is a royalty payment charged for those whose projects exceed a substantial earnings threshold.