More and more IT professionals are turning to virtual desktop infrastructure (VDI) as a secure and cost-effective way to provide remote and hybrid workers with access to the applications they need. However, the growing complexity of modern software and Web apps has made it challenging to deliver a smooth user experience. GPU-enabled VDI is the answer. It offers lower latency, higher frame rates, and a media-rich user experience that keeps up with the demands of today's software.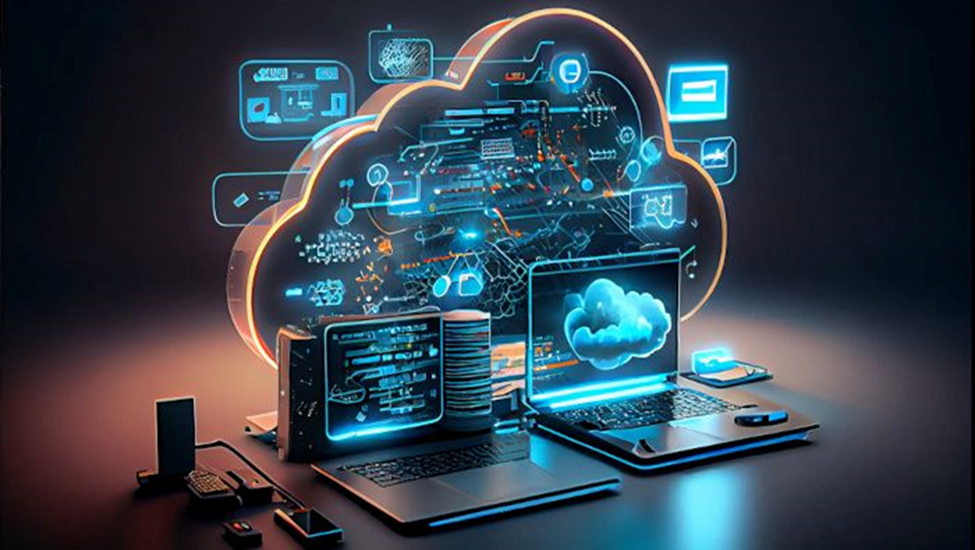 What do we think? Virtual desktop infrastructure used for remote computing allows a user to get high-end workstation and CPU power delivered to a low-end thin client, further pushing the heavy lifting to the cloud. It works, is secure, and is cost-effective. But it is subject to latency based on distance from a server and shared bandwidth, and needs high-speed Internet connections.
VDI accelerated by Intel data center GPUs
With remote and hybrid workers needing secure and cost-effective access to essential software and applications, the adoption of virtual desktop infrastructure (VDI) is on the rise. However, this growth comes with its share of challenges, especially as office and Web applications become more graphically complex, demanding a higher-quality user experience.
Today's workers are concerned about the technology and tools they are expected to use—they want the right tools to support hybrid work. They also want a seamless transition when moving between their virtual and physical workspaces.
One of the issues—which some label as a barrier to deployment—is ensuring low latency, high-quality streaming, consistent frame rates, and an outstanding media-rich user experience. And the most often answer to that challenge is a good GPU.
IT professionals now have a wider range of GPU vendors to choose from for their GPU-enabled VDI solutions. In collaboration with the VMware Horizon connection manager, Intel introduced its VDI capabilities in the Flex Series GPUs for VMware ESXi environments. The first public demonstration of the technology took place at Intel Innovation September 19–20, 2023, in San Jose, California.
The support for Flex Series GPUs in VMware Horizon was initially announced in April 2023, and it is now extended to ESXi-based environments with the introduction of Flex ESXi device drivers.
What sets the Intel Flex Series apart, says Intel, is its support for hardware-assisted GPU virtualization using single-root I/O virtualization (SR-IOV) without incurring additional virtualization licensing costs or complexity. Flex GPUs are available in both 75W and 150W single-width PCIe add-in cards, offering 12GB or 16GB of GDDR, respectively.
For deployments seeking higher density with slightly fewer demanding requirements, VMware virtual shared graphics acceleration (vSGA) will also be available.
VMware is offering certified GPUs with the Intel Data Center GPU Flex Series.
Dell Technologies, Intel, and Login VSI are collaborating on benchmarking efforts using Intel Flex GPUs for media-rich VDI solutions.
To quantify the advantages of Intel Flex GPUs for VDI users, Intel conducted a series of side-by-side experiments with and without the Intel Flex GPU. The results were compelling: The Flex Series GPU consistently delivered higher frame rates with reduced CPU load across various benchmarks and applications.
HP was the first to offer lossless remote graphics with their workstations. Dell, VMware, and Nvidia introduced Grid in 2014, and we did a market study and ran a couple of conferences on Virtualize. Some liken it to a modern-day timeshare, but it's much richer than that. Companies heavily invested in high-end client systems like workstations and game machines worry about being made obsolete. And VDI will have an impact on their sales. The GPU suppliers will sell fewer GPUs to the cloud-based VDI suppliers than they would to client users, but they will still sell GPUs. And we'll try and sort it all out for you with our AIB report and GPU report, Market Watch.