By Iain Blair
Adobe has announced a major new release of Adobe Photoshop, including the integration of Adobe Firefly generative AI models in the beta app. The new release also contains upgrades to some of Photoshop's most popular workflows.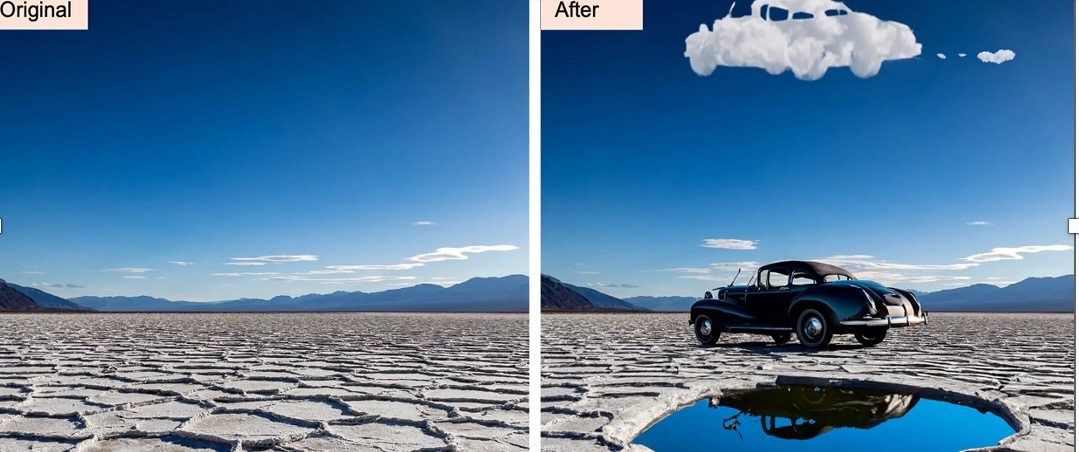 Adobe has announced a major new global release of Adobe Photoshop, including integration of Adobe Firefly generative AI models in the beta app. Photoshop is the first Creative Cloud application to bring Firefly directly into product through the new generative fill tool, supporting creator workflows and putting even more power and precision into the hands of creators. Adobe is also shipping upgrades to some of Photoshop's most popular workflows, including adjusting the look of an image, removing and replacing content, and increasing UI navigation speed.
Photoshop subscribers can now access the magic of Firefly's family of creative generative AI models directly in the Photoshop desktop (beta) app, using their own natural language to prompt Photoshop to create images with generative fill. These prompts can be used to add content, remove or replace parts of an image, and extend the edges of an image. Generative fill is infused into every selection feature in Photoshop, and Adobe has created a new generative layer type so creatives can work nondestructively. Generative fill is also available as a module within the Firefly beta.
Firefly launched six weeks ago and has quickly become one of the most successful beta launches in the company's history, said Adobe, with beta users generating over 100 million assets to date. Firefly is the most differentiated generative AI service on the market and the only one to generate commercially viable, professional-quality content directly from creators' existing workflows. Firefly's first model is trained on a unique dataset that includes Adobe Stock images, openly licensed content, and other public-domain content without copyright restrictions.
Key enhancements designed to boost creativity with generative fill include:
Powered by Firefly: Generates images that are safe for commercial use by training on Adobe Stock's vast collection, ensuring no infringement on others' intellectual property.
Instant visualization of ideas with text prompts: Add, extend, or remove content from images.
Nondestructive editing: Generate content in separate layers, allowing for endless creative possibilities and the ability to reverse effects without altering the original image.
Creation at a transformative rate: Explore unconventional ideas, brainstorm various concepts, and produce countless high-quality content variations at the speed at which you can type.
Web tool availability: Generative fill is also available as a new module in the Firefly beta for users interested in testing the new capabilities on the Web.
Additional innovations, designed to transform creative workflows, empower users to make complex edits and create unique designs, while saving time. These include new adjustment presets, with 32 new presets in the adjustments panel that let users hover over an image to see what it would look like with each preset applied before selecting it. Once a preset is selected, it can be further refined by editing the automatically created adjustment layers in the layers panel.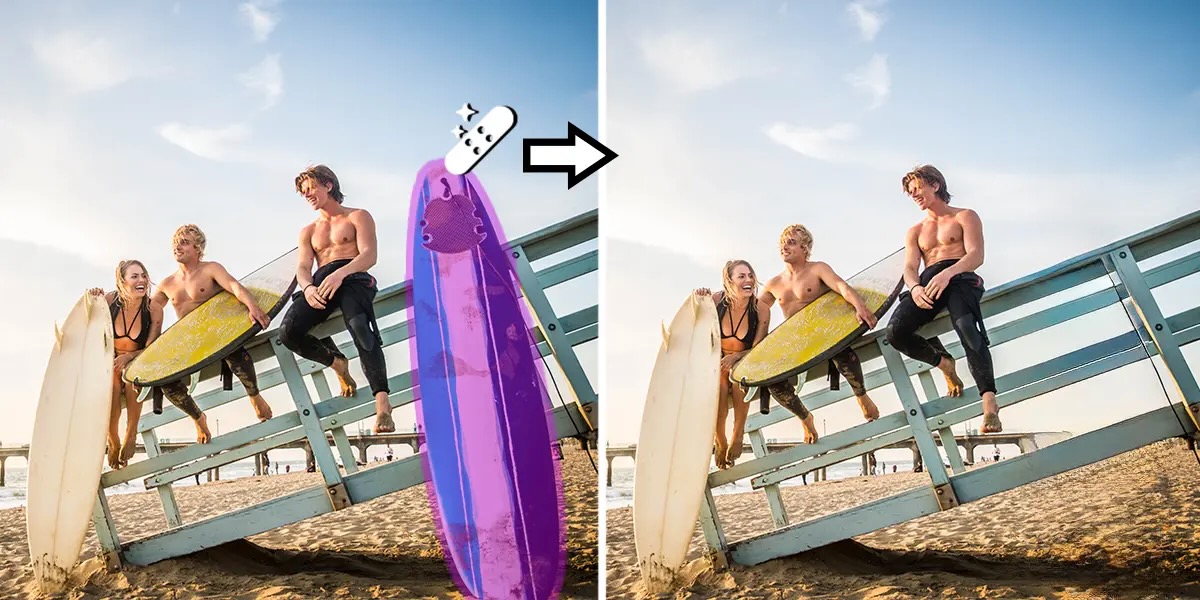 Even cooler is the remove tool, an AI-powered feature that enables users to replace an unwanted object by simply brushing over it, preserving the integrity of nearby objects and providing an uninterrupted transition on complex and varied backgrounds. The remove tool shows its mettle when removing larger objects and matching the smooth focus shift across the image.
Other features include the contextual task bar, an on-screen menu that recommends the most relevant next steps in several key workflows, reducing the number of clicks required to complete a project and making the most common actions more easily accessible. The gradients feature has been significantly improved, and the workflow has been expedited, enabling users to create gradients in just a few steps. It now also includes new on-canvas controls that help users maintain precise controls over many aspects of the gradient in real time. A live preview is created automatically that shows instantly how the changes affect the image.
Photoshop's generative fill feature is now available in the Photoshop desktop beta app and will be generally available in the second half of 2023. Generative fill is also available today as a module within the Firefly beta app.