If you can't beat them, try to undermine them. If ever there was a loser's strategy, that's it.
Some competitor of EVGA released a total fabrication about EVGA losing all its people in Taiwan including the popular Kingpin (Vince Lucido), who ran EVGA's super overclocking tests. Nvidia posters on Reddit wondered if it was the end of EVGA.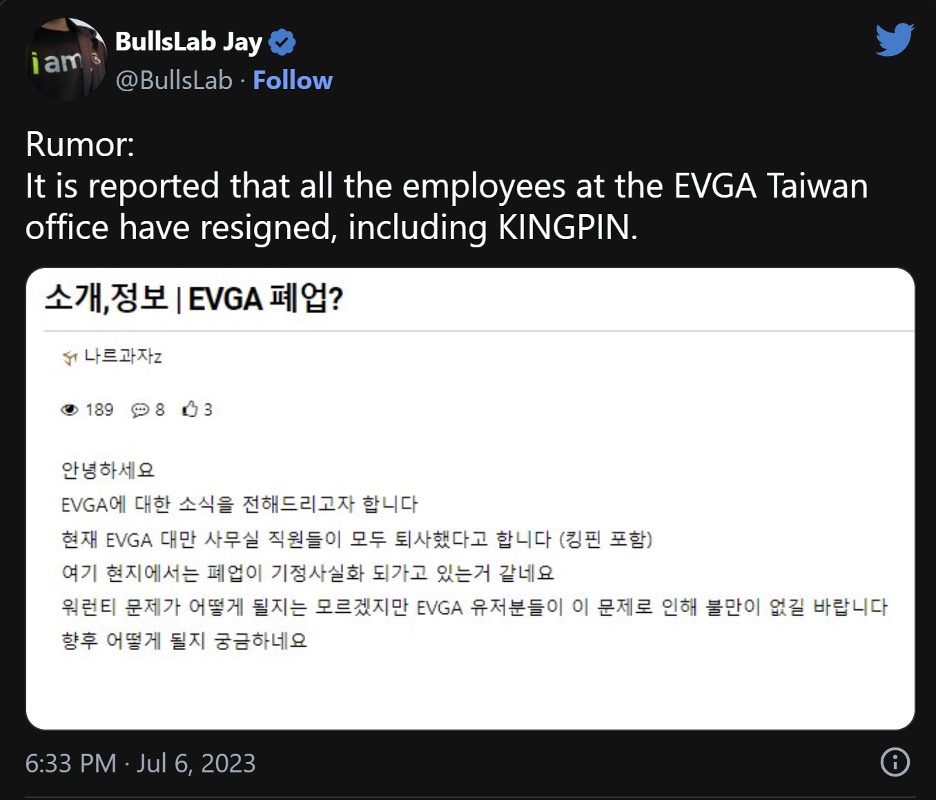 It took a few microseconds for that to light up the Internet with speculation comments. 
We, of course, checked with EVGA immediately and learned it was a rumor.
EVGA put out this statement:
We have seen false internet rumors today regarding our ongoing operations.

EVGA announced back in September of 2022 that it was leaving the GPU market but would continue its other lines of businesses. 

EVGA continues to build & sell PSU, as well as its line of Z790 motherboards, capture devices, mice and keyboards. 

EVGA continues to support and warranty all of its products to its customers. 

Consistent with our prior announcement, EVGA has scaled down some operation and some employees have resigned. EVGA wishes them all the best in their future endeavors.

Postings suggested that Vince "Kingpin" has left EVGA. This is false. Kingpin remains with EVGA.

EVGA's operations are continuing with no change to our commitment to our customers.

Thank you.