Qualcomm unveiled its third-gen Snapdragon 7 SoC, targeting China's entry-level phone market. It boasts improvements in audio, introducing spatial head tracking for enhanced voice and video calls and lag-free gaming. Camera enhancements include 200MP shots with AI features. GPU details remain undisclosed. All three versions support 10-bit HDR, with the latest Gen 3 featuring Qualcomm's Fast Connect and upgraded Vulkan API support.
What do we think? Qualcomm has squeezed additional life out of its Snapdragon 7, introduced in May 2022, and targeting the young Chinese market, based on the style and artwork of its presentations and the OEMs it has signed up.
Snapdragon 7-series mobile platform
Qualcomm's Gen 2 Snapdragon 7 SoC was a fast midrange SoC with eight cores for smartphones and tablets. It was introduced at the beginning of 2023 and had significant advantages over its predecessor, the Snapdragon 7 Gen 1, introduced in May 2022. Now, Qualcomm has introduced the third generation of the design and kept some things, reduced others, and is targeting the entry-level Chinese phone market. Qualcomm has been great at audio for some time now, and in the Gen 3, it has introduced spatial head tracking.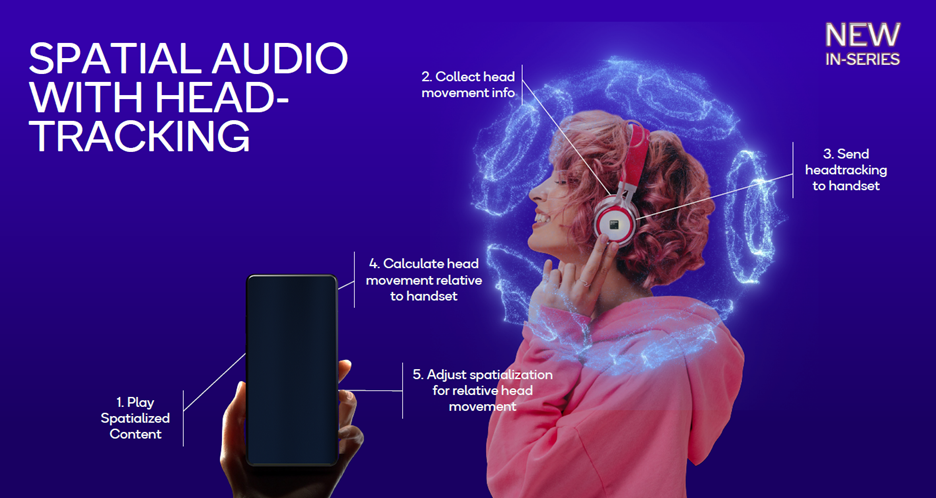 The company claims crystal clear voice and video calls, with lag-free gaming while running in-game chat—made possible by a 16-bit 44.1kHz CD-quality lossless wireless music streaming capability.
One place where the differences of the three generations of Snapdragon SoCs show up is in the camera section.
| | | | |
| --- | --- | --- | --- |
| | SD7 G1 | SD7 G2 | SD7 G3 |
| ISPs | 3 | 3 | 3 |
| ISP bits | 14 | 18 | 12 |
| Camera | 1—64MP | 1—64+32MP | 1—64MP |
| Camera | 1—200MP | 1—32MP | 2—32+21MP |
| Camera | | 1—108MP | 1—21MP |
Along with the camera ISPs, Qualcomm has added 200MP shots with AI remosaic, AI noise reduction, AI video retouch, and computational 4K HDR video capture, with no explanation as to what that is or how it is accomplished.
Qualcomm is shy about its GPU and never publicly discloses the number of share cores, although it seems very happy to talk about its CPU cores.
All three Snapdragon 7 SoCs offer 10-bit HDR capability and have progressed on APIs accordingly.
| | | | |
| --- | --- | --- | --- |
| | SD7 G1 | SD7 G2 | SD7 G3 |
| Vulkan | | 1.1 | 1.3 |
Snapdragon 7 has had variable rate shading (VRS) from the beginning, and volumetric rendering and ray tracing since Gen 2.
One of the newest features in the Gen 3 device is Qualcomm's fast connect.
The company offers a summarization of the features of the SD7 G2 in a colorful slide.