On Wednesday, March 8, 2023, the Siggraph Pioneers will host another informative segment in their "Pioneers of Computer Graphics" series, as Dr. Bill Joel will lead an all-star panel of longtime CGI educators in a 90-minute Zoom panel. All Siggraph Pioneers are invited to join and participate in the chat. The event will begin at 8:00 pm ET.
Register in advance at https://us02web.zoom.us/webinar/register/WN_kse5YEucQRW4Z7H3DtI6IA.
Once you have registered, a confirmation email will be sent to you containing information about joining the webinar.
Joining Joel will be several renowned scholars of CGI and interactive techniques, including Edward Angel, Glenn Goldman, Don Greenberg, Barbara Mones, and Scott Owen.
Bill Joel (Moderator)
Dr. William J. Joel recently retired from teaching Computer Science full time after 39 years in academia. He pursues research in computer graphics, computer animation, algorithmic composition, arts and humanities, and computer and society. He is the director of the Computer Graphics & Animation Research Projects initiative, and a member of the steering committee for the Massive Collaborative Animation Projects initiative. His most recent publication is The Need for Interdisciplinary Undergraduate Research. Dr. Joel is also a member of the Siggraph Pioneers Steering Committee and the Siggraph Education Committee.
Panelist includes: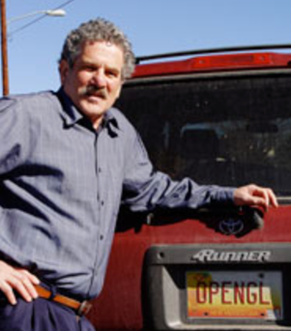 Ed Angel
Edward Angel is professor emeritus of computer science at the University of New Mexico where he was the founding director of the Art, Research, Technology & Science Laboratory (ARTS Lab). He is best known for introducing a top-down approach to computer graphics using OpenGL and WebGL. His textbook (recently with Dave Shreiner) is now in its eighth edition, and he has taught over 100 short courses worldwide including at Siggraph and Siggraph Asia for over 25 years.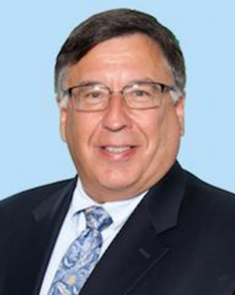 Glenn Goldman
Glenn Goldman is an architect, planner, and educator as well as a photographer. He was the founding director of the School of Art + Design, with responsibility for programs in digital design, industrial design, and interior design at the New Jersey Institute of Technology (NJIT) in Newark, NJ. Now director emeritus, he is a professor of architecture and design in the Hillier College at NJIT. Goldman is registered architect in Massachusetts, New York, and New Jersey, and a licensed professional planner in New Jersey. He was a pioneer in the use of computer graphics and information technology in the processes and products of architectural design and has received awards for teaching, research, and creative works. He is a Fellow in the American Institute of Architects and a past president of ACADIA (the Association for Computer-Aided Design in Architecture). Goldman is the current chair of both the ACM/Siggraph Education Committee and the Distinguished Educator Award Committee. Glenn received his BA from Columbia and his masters in architecture from the Harvard Graduate School of Design.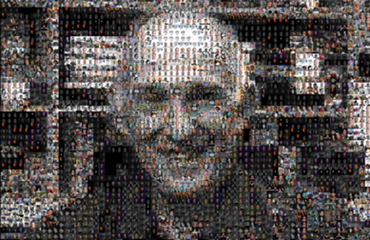 Don Greenberg
Since 1966, Dr. Greenberg has been researching and teaching in the field of computer graphics and utilizing these techniques as they may be applied to a variety of disciplines. He has taught courses in computer graphics in computer science, computer-aided design in engineering and architecture, computer animation in art, and technology strategy in the business school.
He is currently conducting research on virtual reality (VR/AR), foveal rendering, and is developing new tools for the architecture, engineering, and computer science disciplines primarily focused on 21st-century design methods for urban and architectural design and computer animation.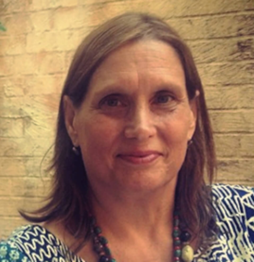 Barbara Mones
Barbara Mones has been working to develop innovative applications in the area of computer graphics, animation and narrative, and immersive technologies in academia and industry for over 30 years. She has worked at the University of Washington in Seattle since 1999 in the Paul G. Allen School of Computer Science & Engineering, where she is a teaching professor, creative director of the Animation Research Labs (ARL), and director of the Reality Lab Studio. At UW, she leads interdisciplinary research and production teams in the areas of facial expression and the design of XR curriculum along with the production of narrative experiences. For 10 years, she was a tenured associate professor and the founding director of the visual information technologies MA/MFA program, a course of study in multimedia, computer graphics, and animation at George Mason University in Fairfax, Virginia. She has been coming to Siggraph since 1983, has been a volunteer for many years, and was the recipient of the Siggraph Distinguished Educator Award in 2021.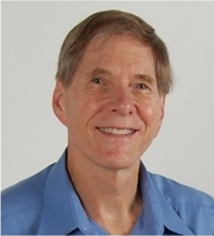 Scott Owen
Scott Owen received his BS from Harvey Mudd College and PhD from the University of Washington, both in chemistry. After a 14-year academic career in chemistry, he moved to the new computer science program at Georgia State University. He is currently a retired professor emeritus of computer science at GSU. His research interests were in computer graphics, computer graphics education, and computer graphics in education. He has been a longtime ACM Siggraph volunteer, serving as chair of the Education Committee; director for Education; Siggraph conference chair (1997); CAG chair, president, past president; chair of the External Relations Committee; and chair of the Nominations Committee. He received the Siggraph Outstanding Service Award in 2018. He is currently chair of the Governance Committee, a member of the Outstanding Service Award Committee, a member of the Nominations Committee, and the Nominations Committee representative to the Siggraph Executive Committee.
The following are links to previous Siggraph Pioneers panels:
SIGGRAPH Pioneers: The Analog Years of Computer Animation
Siggraph Pioneers the Analog Animation Era 1969-1983
Chasing Pixels: The Pioneering Graphics Processors, moderated by former Siggraph chair Jon Peddie of Jon Peddie Research.
Pioneers of Computer Art and Animation