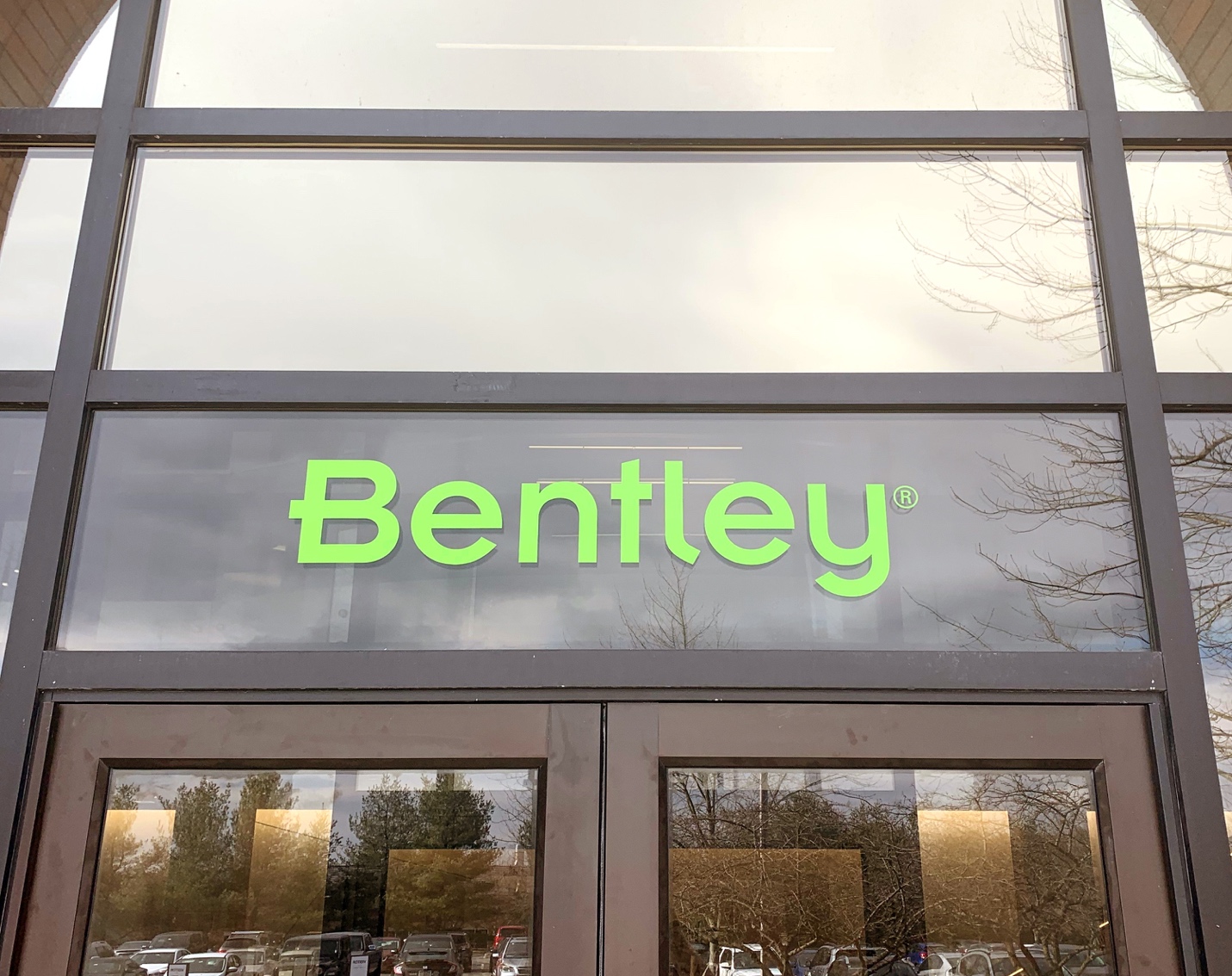 In Part I, "Bentley redefines the meaning of 'family business,'" we chronicled the tenacity of a young Keith Bentley as he started a software company that automated computer-aided drafting four decades ago and built that small firm into an infrastructure engineering company whose name is well known around the globe. And he did it with help from his brothers, who held key positions in the company over the years. Now Keith has retired, joining those brothers on the board of directors, as the remaining brother, Greg, continues to guide the company as CEO and chairperson of the board. In this second part, Keith walks us through the early years and how Bentley Systems continued to evolve into the industry leader it is.
Bentley Systems is so very much more than a CAD software company, billing itself as an infrastructure engineering software company, although it took some time for the company to settle on that focus. "The problem set of what we call infrastructure is different than the problem set of GIS, for example. For a time, we tried to be everything, but once we focused on what matters, on things that have a fixed location on the Earth, then our priorities were clear and our products became more focused," says Bentley Systems' founder and former CTO Keith Bentley, who very recently retired after 40 years of building the small niche firm into a leading AECO software company. "Over the past few years, we've recognized that the solutions, if they can work on very large projects, can also be applied to smaller projects and smaller companies."
Bentley Systems now has a range of software, including those for Bentley Infrastructure Cloud and iTwin solutions. One strategy that differentiates Bentley from many other companies is that it uses a layered approach to creating its software, with the platform at the bottom layer. Keith is the primary architect of Bentley Systems' platforms. "We like to build things that can be assembled in pieces," Keith says. "And then people who are experts on the application disciplines can build on top of a layer. And that's hard [to design]."
There are advantages and disadvantages to this layered approach, Keith notes, but that's been the company's philosophy for the longest time. If you look at Bentley Systems' trajectory from the beginning until now, it has only had a few platforms and has integrated them well. As a result, they tend to work better together than applications one would buy independently from separate vendors, he notes. "That's the secret sauce of Bentley Systems, although it's no secret sauce. It's hard, and it's a lot of work," Keith says. "That philosophy has stood us in good stead and likely will be the path forward for the next phase of this industry."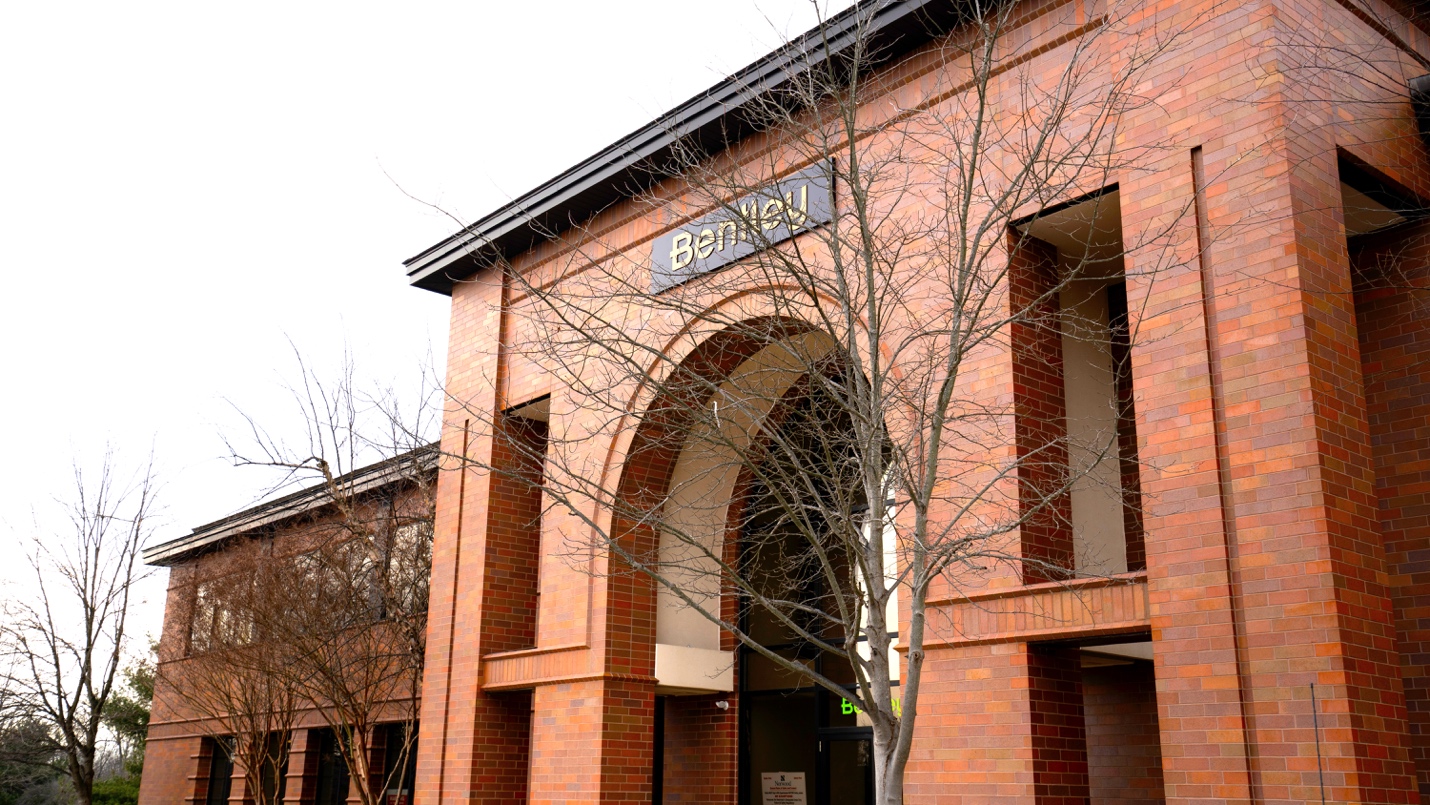 Digital evolution
What has evolved, however, are the tasks that the tools can do—initially from 2D drafting to 3D models and BIM. As the CAD industry has evolved, along with the capabilities, devices, computers, and networks, the goal of the Bentley Systems' software is not to create a single physical output, but instead to create a computer model that can simulate the real thing. And the purpose of the software has become solving the full business lifecycle, as opposed to an engineering documentation task. "Bentley's mission has changed tremendously over the last 10 years or so, and I think that 10 years from now, our mission will be expanded significantly from where it currently is," says Keith.
Initially, there was one platform, MicroStation, which was introduced in 1986 and has existed for four decades and counting. Keith was part of the design team that created the lowest persistence layers in MicroStation and has spent a great deal of time ensuring that MicroStation interfaces with other software so data can be imported and exported smoothly. More recently, his efforts were focused on the company's iTwin initiative, an open platform for infrastructure digital twins. "I've had way more fun working on iTwin than I have on any software project I've ever worked on. And I think the outcome of it is something that can be truly game-changing, certainly for Bentley," he notes. "I also expect it will be leveraged by many other people to create great solutions for the digital twins of the future."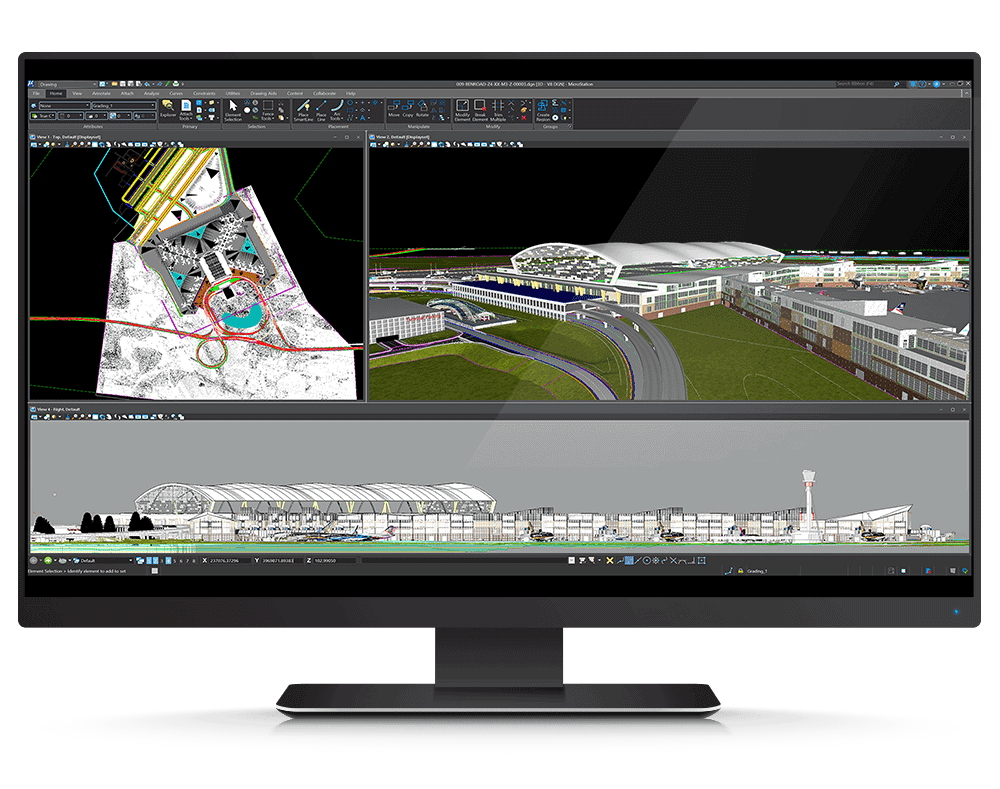 A little over a decade after releasing MicroStation, Bentley Systems began acquiring companies, and it happened in quick succession. A total of approximately 120 companies were acquired over the years, in Keith's estimation. The early ones came about as Bentley Systems sought to solve every problem. Then the team became more focused and began acquiring companies that were experts in roadway design, plant design, and building design, for instance. And those acquisitions changed the company tremendously and have had the greatest impact on its long-term trajectory, according to Keith, giving them a better focus on the types of problems their users were facing. But in many instances, they also brought Bentley Systems some key personnel. Just a few years ago, in 2021, Bentley had another significant (and expensive) acquisition—geophysical and geological modeling company Seequent—in a billion-dollar deal that supplemented Bentley Systems' aboveground focus to include the subsurface as well.
"Acquisitions are in our lifeblood, they are in our DNA, and we recognize that we need new solutions from people who have a perspective different than the ones that we kind of have grown up with, and it's worked out pretty well. Although, there have been some that have not been wholly successful and have not panned out the way we envisioned them. But if you do enough of them, you get better at integrating their products," Keith explains.
Indeed, the industry has evolved and changed over the years since Bentley Systems was founded, and the company's future centers on infrastructure modeling. To this end, machine learning and artificial intelligence will have a big impact and change the way infrastructure is built, the way it is designed, and the way it is maintained. And this, Keith emphasizes, requires really good computer models. Whereas in the earlier days of CAD, the models were used to generate drawings, so it was common practice for engineers to take shortcuts when creating models. Now, if the model will be used to train an AI approach for optimization or to monitor current conditions, it needs to be complete and accurate. This has led Bentley Systems to shift its focus more on the quality of the data and the information in the computer model.
"Drawings are important, but the accuracy, completeness, reliability, and security of the computer models are mattering more so now," says Keith, adding that digitization and digital workflows have become a mission for almost everyone, but the question becomes how to do that. "Distributed processing is really hard," he adds.
And that is where we find ourselves in 2023, Keith says. "It's a very exciting time; the technology landscape has changed tremendously." The last breaking point like this was when the Internet was born, he believes, and that changed the way software works and the way people work. But AI and digital plans are going to radically change business processes. "We'll have better infrastructure, the impact to society will be greater, and the value of the people who are responsible for creating these models—not the software, necessarily, but companies that are the experts in digital modeling infrastructure—their role is going to improve rather than decrease," he says. "I wish I was a younger man and starting my career today."
As for those who are hesitant to jump into something new—new technology, new processing, new workflows—Keith believes the greater risk would be to squander an opportunity. "We'll take some risks—not all changes are improvements, but all improvement comes through change. Not everything you do differently is going to turn out right, and there is always some degree of risk," he says. "But my advice to everyone is to embrace change. A lot of change is going to happen between now and 10 years from now. Just look at what happened with ChatGPT in the last year. The level of impact with the ChatGPT dimension is going to be huge, the way software will solve problems without requiring it to be programmed through an algorithm. That's kind of the future for infrastructure, software, and infrastructure modeling. The software has to adapt to the hardware market."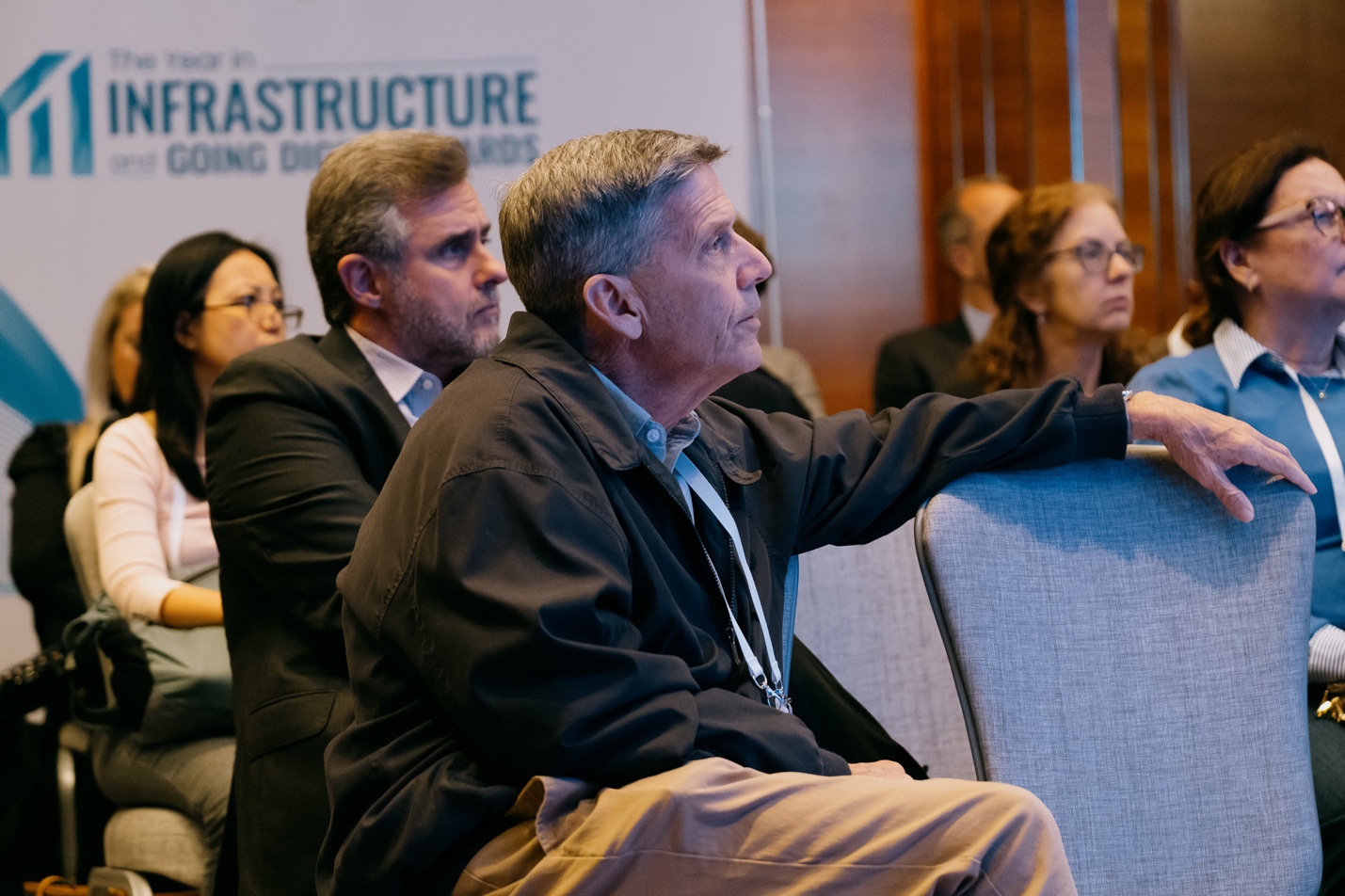 Looking back 20 years ago, good software was measured by how many bytes were being used—it was all about conserving memory. Today, that metric doesn't matter anywhere nearly as much. A person's smartphone has way more power than PCs had two decades ago, Keith points out. Things like that change all the time, and some of the decisions made today will probably be wrong. "That's why software is a fun job. I love software and software architecture," he says.
During the 40 years of Bentley Systems' existence, there have been a lot of technological advancements that have affected the company's software development. Computers still get faster all the time. And there's processing power, memory, and disk space, to consider, too, but Keith says it all comes down to bandwidth, allowing information between computers to be exchanged faster and data to be retrieved more reliably. "I don't have to locally cache anymore. Bandwidth has made the biggest difference in the programmer's tool chest. Now, every computer that you need to solve a problem can be connected. Sure, bandwidth issues still exist, but they are nowhere near as limiting as they once were," he says. "So now we can write software to solve problems in far more creative ways than we were ever able to do. A network without wires can be the greatest productivity improvement for software developers."
He continues: "Forty years ago, I wouldn't have been able to say it's going to be possible for any two computers in the world to connect in a very efficient and reliable manner. It would have blown my mind." Yet, here we are.
End of an era
At the start of the last quarter (April), Keith relinquished his title as CTO and assumed the role of technology advisor until his retirement in July, when he took up a position on the Bentley board of directors.
CEO Greg Bentley states, "It is practically unique for any mature software company to have had, for its lifetime, a chief inventor who has also been its chief evangelist, both for the work of its engineer users and developers."
Keith is impressed with his successor, Julien Moutte, formerly VP of technology, who has taken over as CTO. Moutte will continue to advance the iTwin Platform for infrastructure digital twins that he and Keith introduced late last year. The iTwin Platform is a collection of APIs and services designed to help users quickly build digital twin applications and bring them to market. The open functionality of the iTwin Platform allows designers and engineers to continue to use their authoring tool of choice, while synchronizing seamlessly with multidiscipline, multivendor infrastructure projects. Keith believes the iTwin Platform to be a game-changer.
It is hard to imagine anyone in Keith's position stepping away from the company the person has built and grown over decades. There was a time when even Keith could never see himself walking away from Bentley Systems. But as he got older and saw that his brothers Barry and Ray were both enjoying retirement, he started contemplating it, too. Plus, he believes that as a company, Bentley Systems needs to grow, and perhaps having the same leadership and the same technology vision isn't the best solution in the long term. "It's going to be hard, letting others make decisions for Bentley Systems and not putting in my two cents," Keith says.
For now, Keith already has a short list of projects to occupy himself for maybe six months or so. After that, well, he is open for discovery, wherever and however that might arise.
So, what will Keith miss most? Problem-solving and not having a list of things that are broken and need his attention. That will take some getting used to, he says.
A memorable ride
Four decades ago, Bentley Systems was founded to commercialize Keith's software. It began with one employee, Keith, first in California, before moving to Philadelphia, and then to Exton, Pennsylvania. After 36 years as a private company, in the fall of 2020, Bentley Systems made another big move—it went public.
Today, the company has 5,000 colleagues, generates annual revenue of more than $1 billion, and has over 40 offices in 194 countries. In addition to MicroStation, the company offers a range of infrastructure solutions including Bentley open applications for modeling and simulation, Seequent for geoprofessionals, Bentley Infrastructure Cloud for project delivery, Synchro for construction management, and AssetWise for asset operations.
While Keith does not expect anyone to remember him specifically, he does believe that Bentley Systems has become relatively significant, and he hopes that people think of Bentley Systems as a company that cares a lot about its users' success. "Software isn't just about a collection of bytes on a disk that you sell to somebody. It's about a solution to a problem. If you think about our 40-year history, we certainly aren't perfect; every software project has issues, but when it doesn't work, we care. I hope that is my legacy at Bentley Systems, that we care."